Future of Logistics On Display at Virtual Reality Show
5th October 2016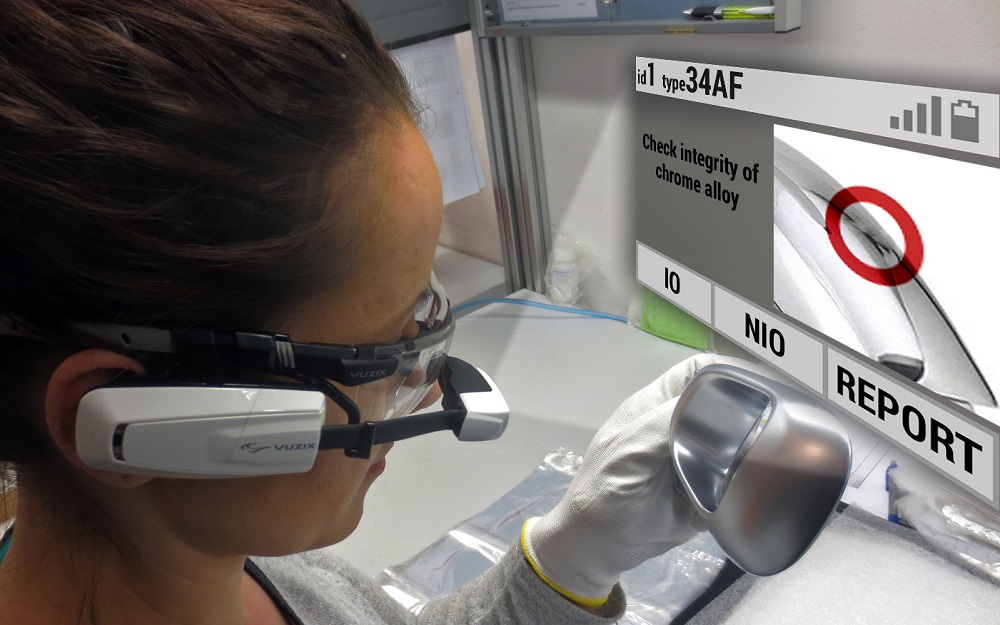 VR & AR World (19-20 October) – the largest VR event in Europe – comes to London for the first time bringing the world's leading VR & AR experts together to discuss the future of these two technologies across all industries.
Historically, it has often been assumed that VR and AR might only be applicable to entertainment and gaming, with smart glasses or headset hardware restricted to providing tourist information or supporting interactive elements of console games. Yet those types of use cases are only the tip of the iceberg. VR and AR are driving operational efficiencies within enterprise, breathing new life into tired old practices that have become laborious and ineffective, and providing a platform for fresh innovation. Stand out events for the logistics sector:
Augmented reality in the manufacturing and warehousing sector (19 Oct, 14:35) – Percey Stocker, COO, Ubimax
How industrial can enhance high-performance sectors such as "xPick" for order picking; "xMake" for assembly assistance and quality assurance or; "xAssist" for remote service scenarios.
DHL and Samsung have already increased picking processes by 20-25% through the use of these solutions. Volkswagen and Daimler have been using the technology top support their assembly lines.
Industrial application of augmented reality (20 Oct, 14:15) – Christopher Freeman, Augmented Reality Technical Lead, Advanced Manufacturing Research Centre.
Examples of how Augmented Reality, in particular, is being utilised out in the field range from warehouse picking and sorting, to engineering, manufacturing and maintenance. Workers are now empowered with optical solutions that give them access to relevant data within their field of vision, allowing them to be more productive by using both hands. AR software supports object-based recognition and graphical overlays to assist with the assembly and design of machines, vehicles and other hardware.
Georgina Wilczek, Conference Director, VR&AR World said:

"At a much more sophisticated level, AR is also being deployed to support remote surgery, power flight simulation and to enable emergency service personnel to operate in dangerous conditions… A far cry from capturing Pokémon on the high street.
"VR & AR World will unite both the VR and AR industries, and we are excited to be showcasing a wide range of new and innovative use cases for augmented reality. Speakers at the event are drawn from many sectors including manufacturing, engineering, warehousing, automotive, healthcare, aerospace, construction and retail, as well as entertainment and gaming too."

VR & AR World, taking place at ExCeL, London, on 19-20 October 2016, uniting the most exciting new developments from the VR and AR industries worldwide. It will showcase a wide range of new and innovative use cases made possible by these technologies.