Fully Automated Car Park Passes 720,000 Vehicles
21st March 2018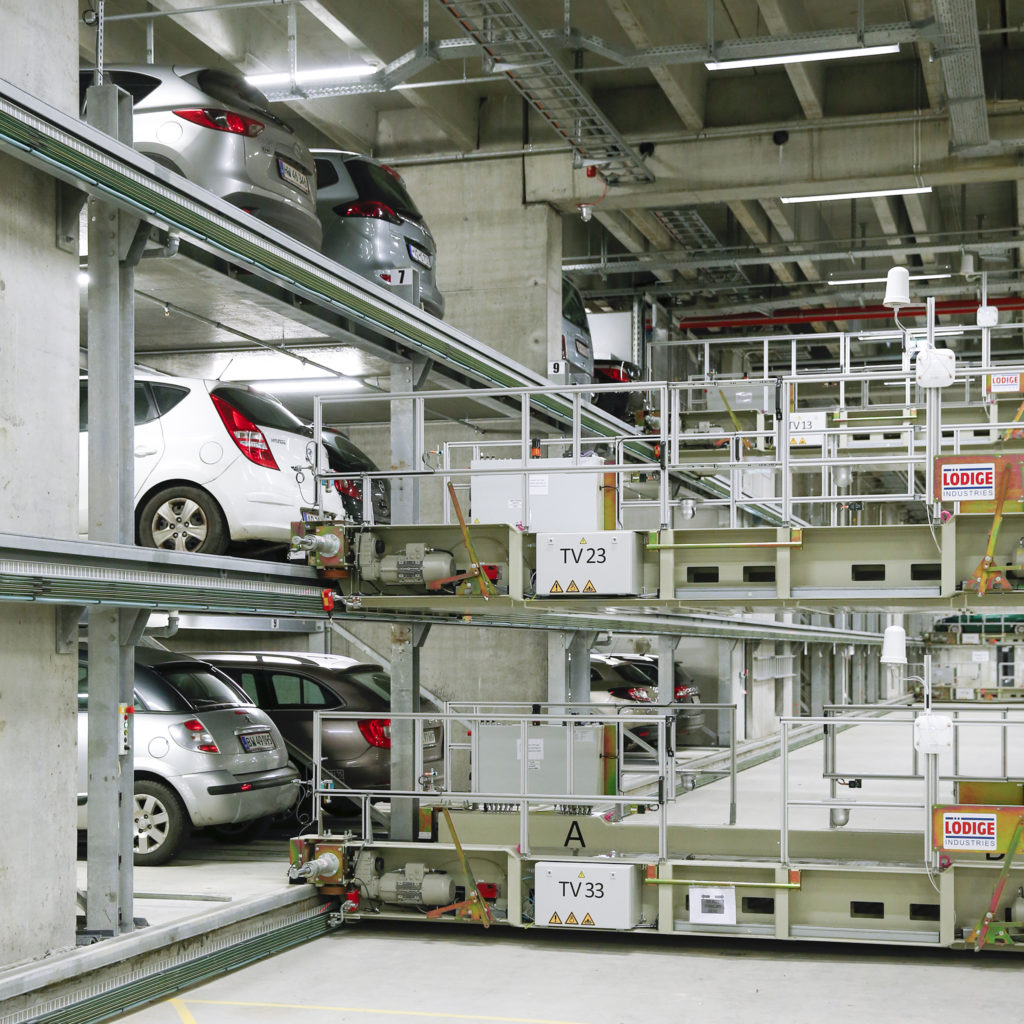 Europe's largest fully automated car park system in Aarhus is celebrating a record number of cars parked.
Germany-based Lödige Industries says that its fully automated car park system in Aarhus, Denmark has breached the 720,000 parked cars mark. The system, installed by Lödige Industries for its client Realdania By & Byg in mid-2015 and the largest fully automated system in Europe, has a capacity of close to a thousand spaces.
Cityscapes around the world are changing. Areas previously used for commercial or industrial purposes are becoming defunct as these activities decline or move to the outskirts. In Aarhus, Denmark's second largest metropolitan area with over 340,000 inhabitants, the port area had declined and the goal was to tie the city and the water closer together.
With this in mind DOKK1, a new public building, was built, housing a modern multi-media library, municipal citizen centres, offices and public spaces. Ample parking was needed to support the new hub at the waterfront. To maximise space, the parking facility was built underground, yet the architects, Schmidt Hammer Lassen, and owners Realdania By & Byg wanted the parking experience to be a memorable and positive one.
The fully automated system installed by Lödige Industries provides a solution to both these goals. Since the absence of drivers and passengers in the facility means cars can be stored much closer to each other, the car park system in DOKK1 can park approximately 60% more cars in the space than a conventional facility could. At the same time, the company worked hard with the architects to ensure parking and retrieving the car is a positive, welcoming experience. Glass doors, brightly lit areas and a comfortable and friendly user experience are the hallmark of the system and continue to please both users and the owners of the building.
The average duration of a parking process is just 107 seconds, with 20 cabins available, queues are a rare occurrence. Up to 972 cars can be parked at any given moment in the three levels of the facility. 24 transfer vehicles are operating in two aisles. State-of-the-art scanning technology ensures the cars enter the system safely, while the algorithms of Lödige Industries' proprietary management software ensures they are parked in the best possible space given current levels of usage and retrieval patterns. Average retrieval speed is 120 seconds, due in large part to the palletless technology employed by Lödige Industries. Using a flat robot, called a 'shifter', cars are held only by their tires, where they would naturally touch the roads. The transfer vehicles transport them at a constant speed of 2m per second.