fulfilmentcrowd Signs First International Logistics Partner
18th July 2019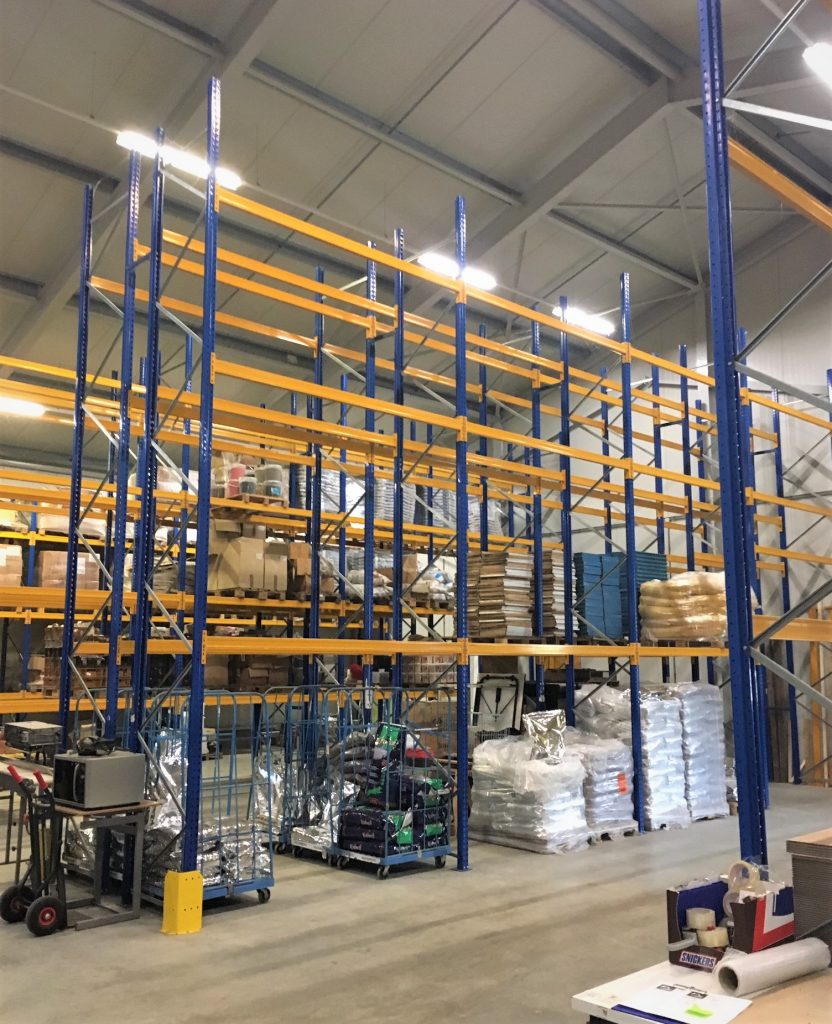 The UK's leading provider of fulfilment services and technology, fulfilmentcrowd, has laid the foundations for its own international ambitions and those of its eCommerce clients with the opening of a new partner fulfilment centre in Germany.
The brand-new facility is operated by FairPack GmbH and strategically located in Bocholt, North Rhine-Westphalia on the Netherlands border, which is within easy reach of all major European transport hubs.
Compared to the UK, the German eCommerce market is currently worth £57.9billion (€64.7billion). With a population that exceeds 81 million people, compared to the UK's 67 million, the eCommerce market in Germany, and its surrounding European countries, is expected to grow 9.7 per cent over the next 12 months alone.
With a well-established and proven fulfilment sharing model, entry into the fast-growing German eCommerce market is a logical step for the Lancashire-based company, as sales & marketing director, Lee Thompson, explains: "We've been researching emerging markets for some time and every study suggested that Germany was the right place to start our international development. It is already the most popular export destination for our clients and despite 85% of the population having access to the internet, the eCommerce market is still only a third size of the UK. This growth potential presents huge opportunities for service providers like ourselves and FairPack, and lays the foundation for exciting international expansion plans."
All sales and operations for the new centre will be managed in Germany, whilst onboarding and technical support will be provided by staff at fulfilmentcrowd's Chorley HQ in the UK.
A new German-language website has also been launched (www.fulfilmentcrowd.de) and all finances will be transacted through a new group company, fulfilmentcrowd GmbH.
The new centre offers existing fulfilmentcrowd clients the opportunity to locate stock, handle returns and cost-effectively deliver next day into Germany. The local market also provides significant growth opportunities in the onboarding of new German eCommerce clients that are searching for a fulfilment partner with the scalability and infrastructure to meet their own growth strategies.
Lee Thompson continues: "I'm confident that online retailers in Germany will be attracted to our unique proposition of consistent pricing, simple contracts and guaranteed service levels and we're fortunate to have found a partner in FairPack who shares our values, culture and entrepreneurial ambitions."
Joining the fulfilmentcrowd alliance is a positive step for FairPack, as director, Patrick Vonk, explains: "The world of eCommerce is getting more competitive by the month, and we felt it was important for us to be part of a larger group in order to access the best technology, expertise and economies of scale. We are both proud and excited to be a fulfilmentcrowd network partner."