Fives AMR Boosts High-Speed Sorting Options
9th October 2019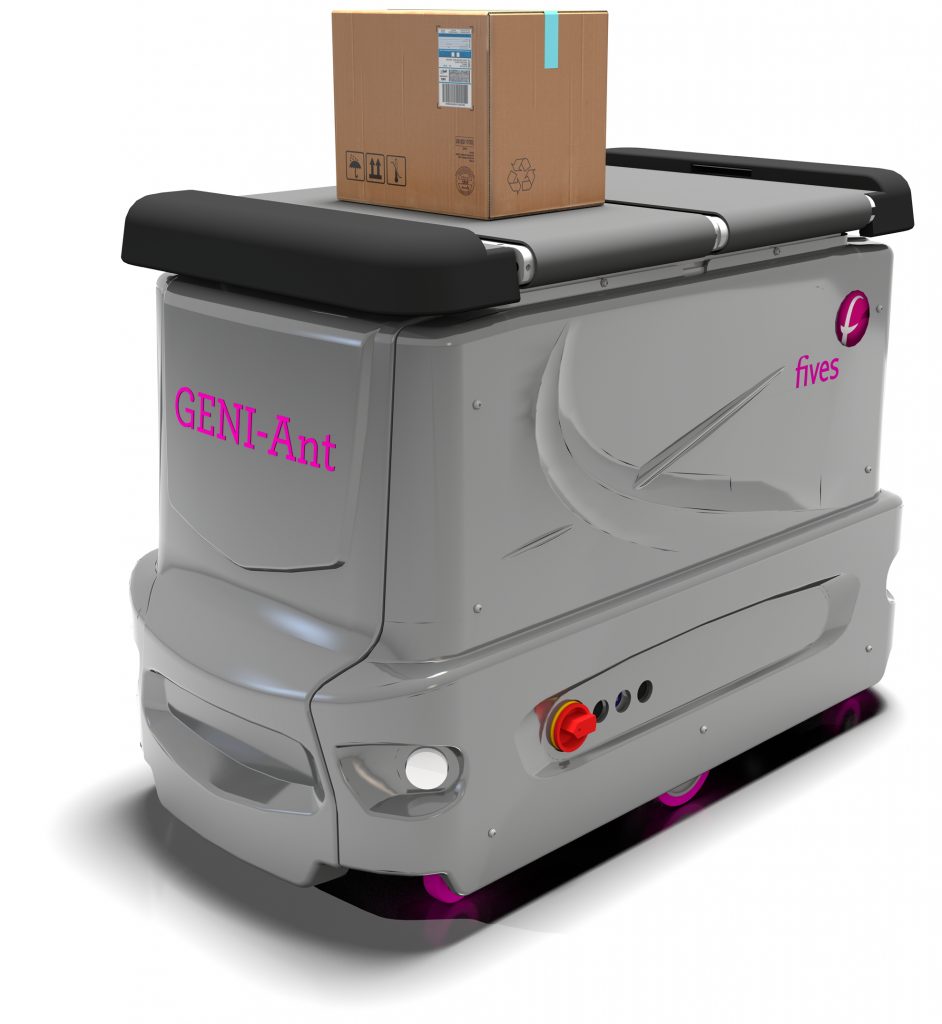 Fives, an international partner for automated intralogistics solutions, introduced a major innovation at Post-Expo last week.
The autonomous mobile robot (AMR), called GENI-Ant, can transport and sort both standard and extremely small, unstable items, while allowing high speed and capacity.
"We are the best in class for cross belt sorters and singulation solutions. With the GENI-Ant we accompany the evolution of the market and propose the first AMR able to be loaded automatically "on the fly" giving more efficiency to intralogistics operations, said Fabio SACCHI, New Application Director at Fives Intralogistics SpA
The parcels can be loaded onto the GENI-Ant manually by an operator or automatically with an automated induction line. GENI-Ant is free to move in the operational area according to a navigation map and optimized travel paths. It can adjust speed according to different needs like for unstable parcels or when it is approaching the parcel loading/unloading area.
The battery is recharged while vehicles run their operations thanks to an extremely innovative recharging system. This allows to work without spare robots to keep up operations when any recharge is needed.
Single or double cell
GENI-Ant can be equipped with one sorting cell (cross belt) or with two stand-alone cells to enable sorting of multiple items.