Fives aims to revolutionise the way people shop
27th September 2022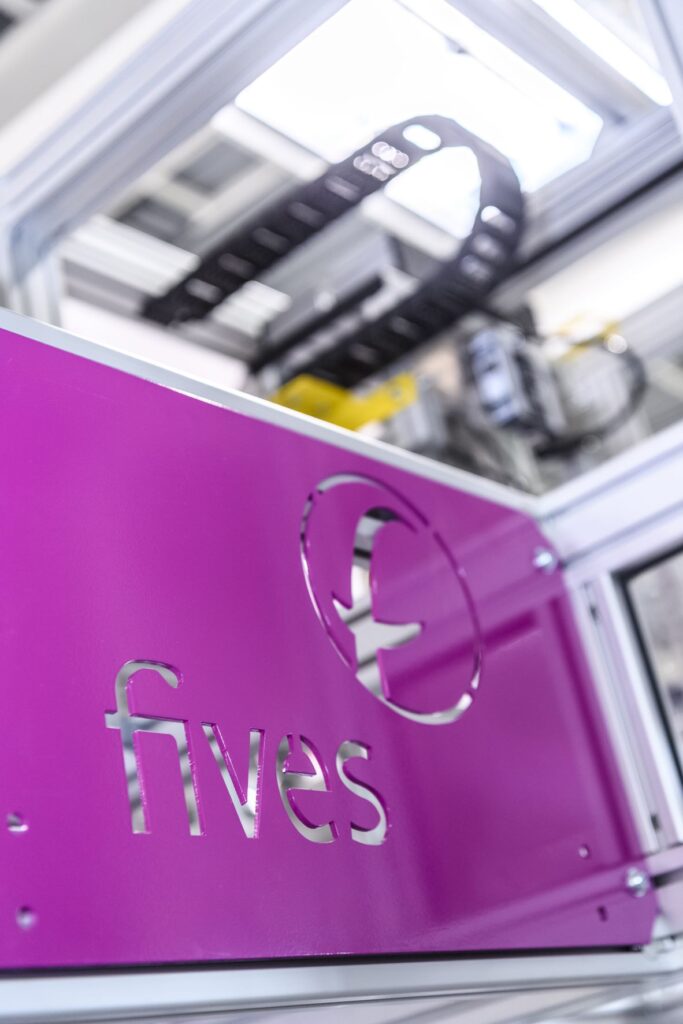 Fives, one of the world's most preferred partners for transforming supply chain facilities, has been chosen by the start-up mon-marché.fr, created by Prosol, the entity behind Grand Frais, to automate its new flagship called "Quartier Général du Goût". This new location, which is revolutionising the way people shop, has just opened its doors to the public in Puteaux (France).
Already present in Paris and its near suburbs thanks to home delivery and "click & collect", mon-marché.fr has just opened a new flagship in the Paris region, called "Quartier Général du Goût". Designed as a real entertainment area, customers are welcomed in a large hall and do their shopping via an iPad or the mon-marché.fr application. Once the order has been validated, machines and robots coordinate with the operators to put together the basket.
To make this project possible, mon-marché.fr has equipped itself with the best cutting edge technologies, including the wide range of EASY-Stream conveyors from Fives.
Modular and complete, EASY-Stream conveyors (belt and roller conveyors, dosing conveyors, belt sorters…), integrate perfectly into any type of system thanks to a wide range of configurations designed to handle all types of loads.
Fives 'conveyor solution is installed on the three levels of the concept store and includes overhead conveyors, a total of 11 lanes, three sorters, four drop-off stations and five elevators that will allow mon-marché.fr to complete thousands of orders per day in less than 10 minutes.
Thanks to Fives' expertise as a supplier and integrator of advanced automation technologies and its intimate understanding of its customers' processes and objectives, the 450 sq m facility combines optimised storage (more than 1,500 fresh and grocery products at five different temperatures) and fast order picking.
"We are the first in France to use this robotic technology in an urban network in the heart of a city, with optimised storage temperatures for each product category," declares Carlos Pichel, Innovation Director of Prosol, the entity that created mon-marché.
"Our customers in the food retail sector are under great pressure from consumer demands. These solutions for optimising order preparation are now one of the criteria for differentiation and competitiveness. Therefore, we are increasing their development. At Fives, we are convinced that micro-fulfilment is the future of intralogistics, and our ambition is to become the No. 1 partner of the major players in the market," says Zakariae Haoudi, Sales Director of Fives Intralogistics SAS, specialised in automated solutions for micro-fulfilment.