Firsts on Display by Körber Logistics at LogiMAT 2018
3rd January 2018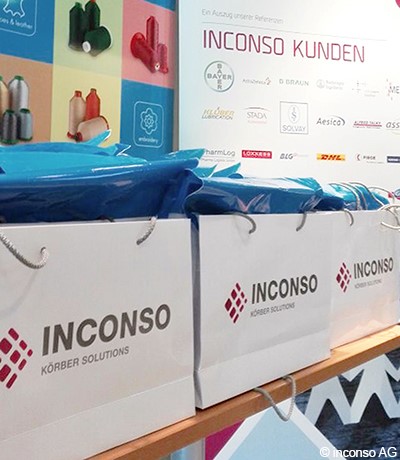 Körber Logistics will focus at LogiMAT 2018 (Hall 1, Booth C16 and in Software Hall 8, Booth D55) on the optimisation of processes, as it demonstrates several firsts. The company says that the exhibition of new products and services emphasises the high development standards of the three business field's system integration, product solutions and software, whose expertise is pooled in the company group.
Under the umbrella of Körber Logistics are the system integrators Aberle und Consoveyo, the product solution suppliers Langhammer and Riantics, as well as the software developers Inconso, Aberle Software, Highjump and DMLogic. "The expertise and possibilities offered by the companies in our three business field's provide us with the prerequisites to develop in a holistic approach solution with a maximum benefit for our customers," Hubert Kloß, CEO of Körber Logistik-Systeme GmbH, explains. "As our standard products can be excellently integrated, this allows us exact customization to the individual processes of our customers."
Firsts on display will include a mobile picking robot in the coordinated control order assembly process, an App to assist service engineers in using sensitive data as well as Mixed Reality glasses.
Inconso AG will showcase new developments in the business field Software in Hall 8 at Booth 8D55.
;