Ferag Compact Sorter Offers Increased Peak Throughput
21st December 2018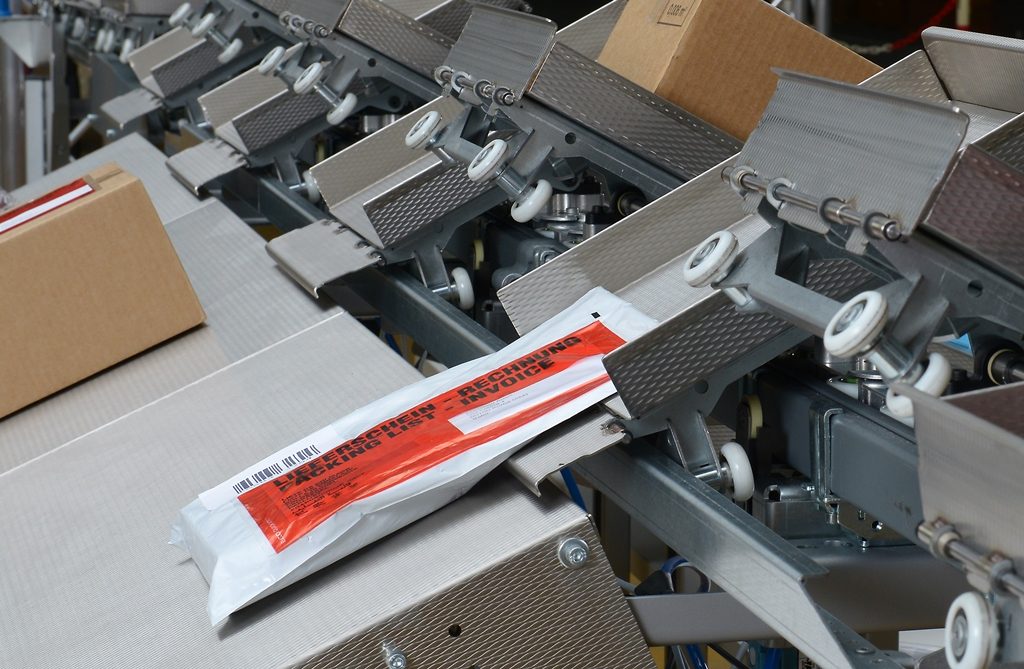 Ferag AG says it has a promising première lined up for LogiMAT 2019: the Swiss material handling specialist will be presenting the new denisort Compact vertical sorter in Hall 3, Stand 3C03. This is a mobile system with a very compact basic design, ideal for sorting goods weighing up to 12 kg. Hence, it is perfect for CEP services and e-commerce users looking for a sorting machine to increase throughput at peak times. Configurable for a throughput of up to 4,000 units per hour, the system is also just right for processing returns.
Like its large sibling denisort, the new denisort Compact system offers the benefits of tilt-tray and slide-tray sorters as an integrated solution. Ferag has also designed the chutes at the feed-out points so that sorted goods slide out gently and undamaged. Which is to say: problem-free handling even of fragile products such as electronic modules and glass medicine vials.
A great advantage for users is the high flexibility of the system: with its stable, self-supporting frame on rollers it is easily movable from one location to another within a few days. A high degree of scalability is also ensured thanks to Ferag's consistently modular system. Users can thus order denisort Compact with more standard modules from the outset, infeed stations or chutes for example. Alternatively, as requirements grow they can also implement such extensions later on and retrofit the desired elements at short notice.
Further plus points of the denisort Compact system are its comparatively short delivery time and rapid commissioning. Ferag always holds a certain inventory of standard modules at the ready for a fast response. For the customer this means his sorter will arrive on the premises within just a few weeks of ordering. The same applies with any upgrades that the customer wishes to carry out. Since these are likewise "off the peg", they too can be implemented within a very short time frame.