Fastpick Live in State-of-the-art DC
26th June 2023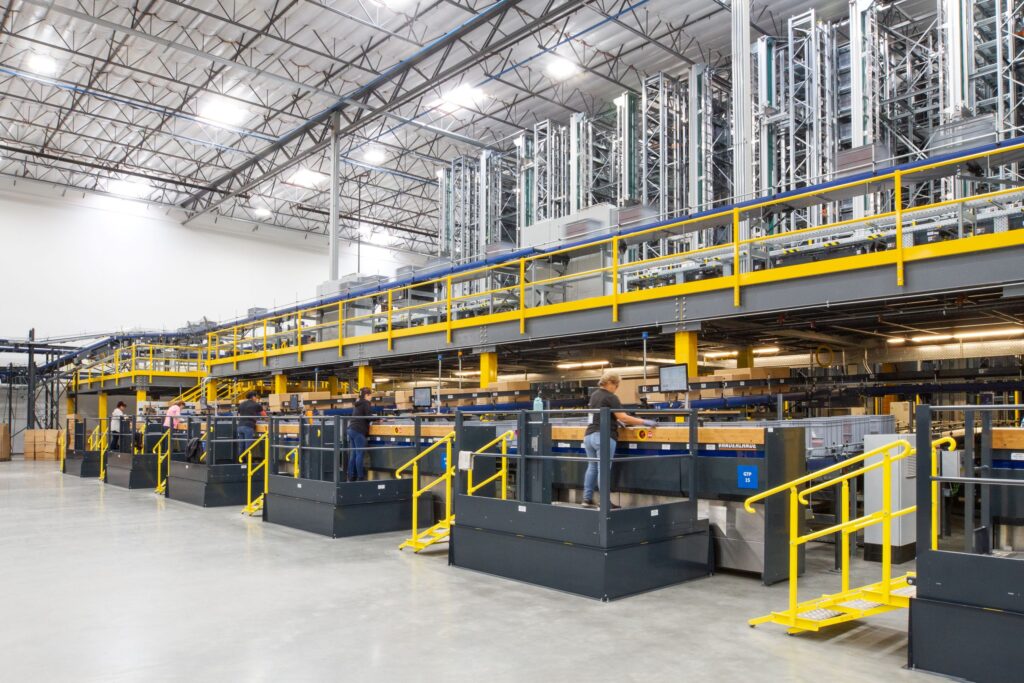 Vanderlande has delivered its highly-automated FASTPICK solution to VF Corporation (VF), one of the world's largest apparel, footwear and accessories companies. The goods-to-person (GtP) system, which incorporates innovative ADAPTO shuttle technology, has been installed in VF's new state-of-the-art distribution centre (DC) in Ontario, California, and went operational this month.
VF selected Vanderlande to supply FASTPICK for the new DC because of the solution's flexible and scalable design. It's capable of delivering high-performance sequencing on a relatively small footprint, making it both an efficient and sustainable solution. The collaboration builds on a solid foundation, as the two companies have already successfully executed three warehousing projects in Europe.
The new facility is the largest and most efficient in VF's global network of 46 DCs. With the capacity to ship 485,000 units per day, the DC provides more efficient services for the company's own retail stores and wholesale customers, while fulfilling next day e-commerce orders for consumers in California, Nevada, Arizona and southern Utah. Initially the centre will service the Vans® and The North Face® brands, but will be capable of adding more brands from the VF portfolio in the future.
Vanderlande's end-to-end solution covers all operations from receiving and storage, through to picking, packing and shipping. ADAPTO, Vanderlande's shuttle-based automated storage and retrieval system (AS/RS), is central to the operation. The AS/RS supplies orders to the 28 ergonomically designed, height-adjustable GtP workstations, which are capable of handling 10,500 order lines per hour.
"We are proud to introduce VF's largest and most efficient distribution centre to date," says Cameron Bailey, VF's Executive Vice President Global Supply Chain. "Servicing our consumers and customers is our number one focus. This facility allows us to get our products to our consumers faster using technologically advanced equipment, which results in reduced lead times and increased efficiency in meeting consumer demand."
"We're delighted to partner with VF to implement our market-leading, future-proof automated warehouse solutions," says Francisco Moreno Velo, Vanderlande's President of Warehouse Solutions North America. "FASTPICK's flexibility will help the company meet customer demand across all sectors – wholesale, retail and e-commerce – while providing an ergonomic working environment for its operators."