Expanded Automation Solution Implemented
12th November 2020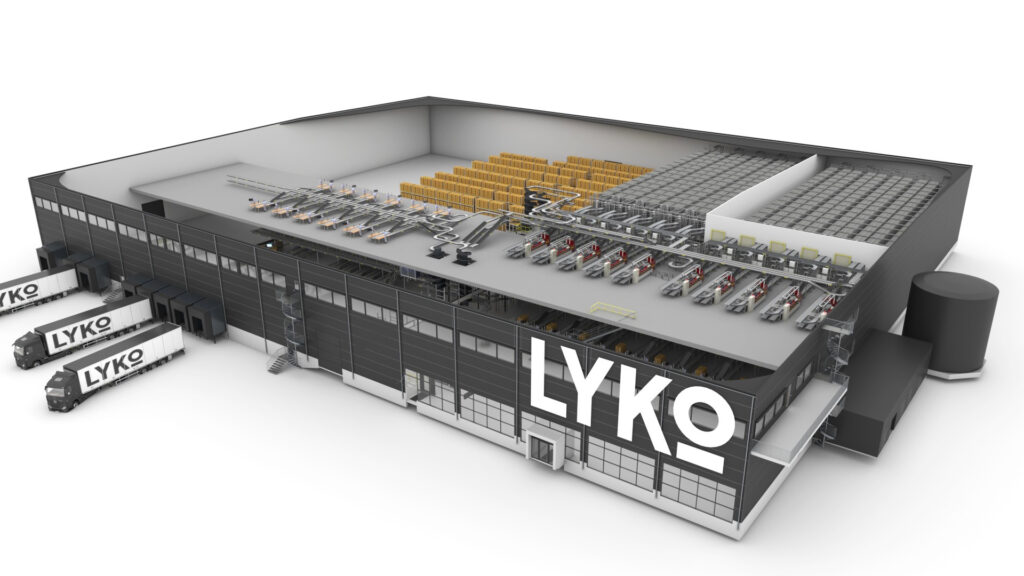 Lyko Group AB, the Nordic region's leading player in beauty and hair care based in Sweden, is once again relying on the expertise of SSI Schaefer. The company is investing in an expansion of the previously developed automated warehouse solution.
The original solution was commissioned in February, 2020 to increase operational efficiency, optimize storage space and ensure seamless warehouse and material flow management processes. As a result, Lyko's new automated logistics center was equipped with the shuttle system SSI Cuby, ergonomic work stations, a carton and bin conveying system and the logistics software WAMAS®. According to Rickard Lyko, CEO of Lyko, it was implemented perfectly in time to support rapidly increasing demand: "We are very happy with the solution of SSI Schaefer, which we launched in record time in February. Phase 1 of automation has achieved the planned streamlining and gave us the opportunity to handle the extreme sales growth of 99 percent that we achieved online in the second quarter."
Lyko plans to begin sales to three additional European markets at the end of 2020, with distribution from the same logistics center in Vansbro, Sweden. The need to maximize storage space and extend the high-performance conveying system is obvious. SSI Schaefer was selected as a general contractor to ensure distribution's ability to keep up with the ambitious expansion plans.
SSI Schaefer will deliver one of the fastest automation solutions with state-of-the-art technologies to enable the extension of all functional areas – picking, packing, storage and shipping. The existing SSI Cuby shuttle system will be doubled with 45,000 locations and 150 shuttles. In addition to the automated solution, SSI Schaefer will install a mezzanine and three SSI LOGIMAT® Vertical Lift Modules for storing small and medium-sized goods.
"We are pleased to work as a supplier for Lyko in Vansbro. The high-performance we offer will prepare Lyko for its future requirements", comments Jenny Heinze, Sales Manager SSI Schaefer.
The extended solution will support Lyko's focus on high-level customer service and delivery terms providing the complete installation without interruption to the current processes running on full capacity at the warehouse. The system is scheduled to be fully upgraded and to go live before Black Friday 2021.