Exiteria deal marks start of work at P3's Prague D11 park
2nd December 2015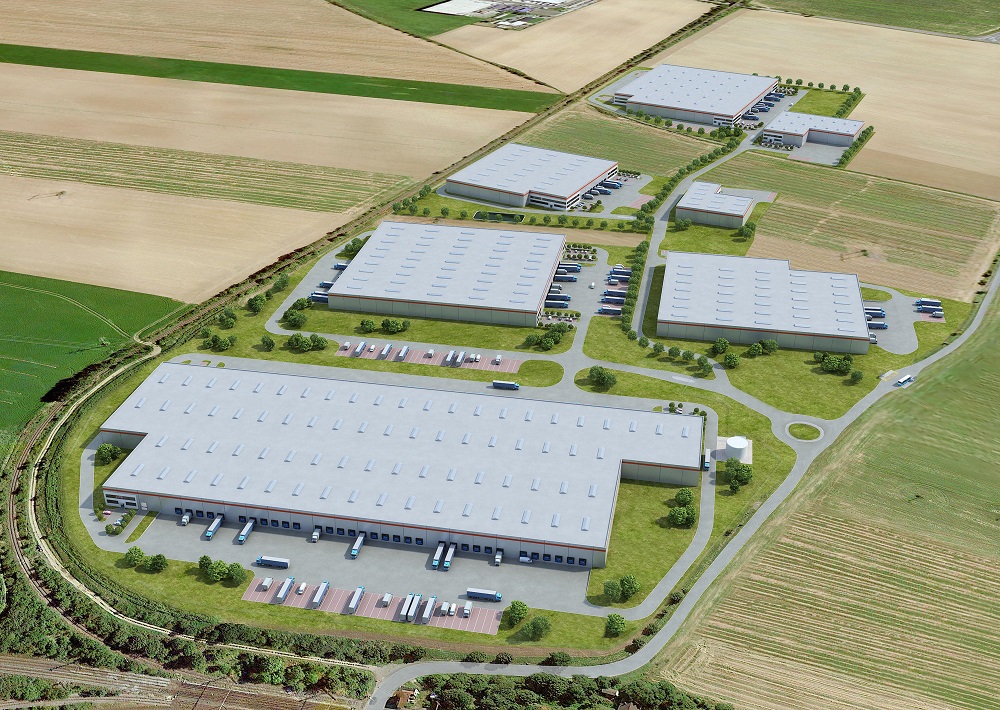 P3, the specialist owner, developer and manager of European logistics property, has signed a lease on a 10,787 m2 warehouse for the Czech Republic's top online furniture retailer Exiteria at P3 Prague D11, which is close to exit 8 of the D11 highway north east of Prague city centre. As a result of the letting, P3 will now start work on the construction of a new 20,000 m2 logistics building – the first to be built at P3 Prague D11. The remaining 9,213 m2 of the space in the new warehouse will be built speculatively.
Exiteria has representation in the Czech Republic, Slovakia and Hungary, where it runs the MABYT (www.mabyt.cz) and MT-nabytek (www.mt-nabytek.cz) e-shops. Its Czech operations are currently in Brno, where it occupies a warehouse of over 11,000 m2. It is now adding Prague to its distribution network, which will allow the company to process its orders faster and more efficiently. Exiteria will use its facility at P3 Prague D11 to supply the entire Bohemia region.
The company has already taken temporary space in a 4,500 m2 building at P3 Prague Horni Pocernice park and will relocate to P3 Prague D11 when the building is finished in May 2016. The new building is being constructed to meet Exiteria's specific requirements, which include special loading equipment customised for the type of vehicles that the company uses for distribution.
Commenting on the news, Tomas Micek, Country Head for Czech Republic said: "P3 Prague D11 is a very well located park. We acquired it in 2014 and it's great to see work now starting on site. We already have planning permits in place for the development of a further 100,000 m2 of logistics and production space at D11 – which means we can deliver Built-to-Suit space in units from 3,000 m? to 40,000 m? in just 6 months."
P3 Prague D11 is 8 km from the Cerny Most shopping centre, the largest mall in the Czech Republic. It boasts excellent road connections, close to the D11 highway and the R10 motorway. It is also just 300m from the train station and will be served by a public bus route.
Dan Urbanek, managing director of Exiteria, added: "P3 Prague D11 is the ideal logistics location for our business, complementing our distribution facilities in Brno. And, not only was P3 able to accommodate our requirements for a new building at Prague D11, but it also flexible enough to be able offer us temporary space in P3 Horni Pocernice park until our building is finished. From our point of view this was a winning combination."
108 Agency was the agent on the deal.
Exiteria is the leader in online sale of furniture and household accessories in the Czech Republic and Slovakia and will shortly open a new e-shop in Hungary. Via its MABYT and MT-nabytek e-shops, Exiteria offers equipment for the home and office, with its own delivery service. It also provides extra services, such as removals and assembly of goods at the delivery point. There are 215 people currently working for Exiteria. More information about Exiteria can be found at www.exiteria.cz