European Home Furnishings Giant Builds DC with Egemin
27th January 2017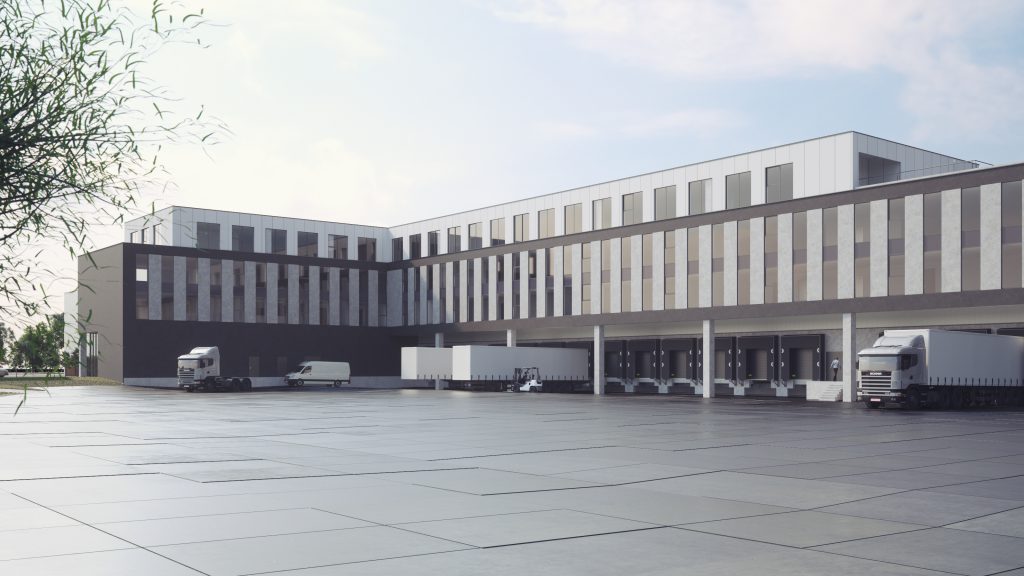 Domus Logistics, CASA International's logistics provider sister company, has been running its logistics operations from its distribution centre in Heultje (40km south of Antwerp) for several years now. Each year, thousands of trucks set off from the distribution centre to deliver home furnishing articles to 520 CASA stores in eight different European countries. Since the existing DC is now working at full capacity and as there is no further expansion possible on its existing site, Domus Logistics is now building a brand new automated DC 10km up north in Olen.
The new DC will allow Domus Logistics to save up to 5,000 truck transports per year. The activities of five of its external partners will also be integrated. This is not just good for the environment, but will also have a positive impact on the traffic volumes in the region.
Egemin Automation will install an E'gv® system in the new DC, automating a large part of the internal transport and storage flows of pallets with CASA products. It is located along the E313 road in Olen, occupying an area of 50,000 m² with room for 65,000 pallets. The project as a whole accounts for an investment of €35 million, and it will be operational in spring 2017.
The new DC will allow Domus Logistics to increase its storage capacity substantially, and will supply CASA stores throughout Europe from spring 2017 onwards. Particular care will also be taken to make sure the working environment for operators is ergonomic. The distribution center will consist of a bulk storage warehouse and an order picking zone. Egemin's solution supplies goods to the order picking zone automatically, takes pallets to and from the bulk warehouse and stores goods in the warehouse.
"We are using a total of 12 E'gv® HYBRID warehouse trucks to do this. The trucks are delivered by STILL, our sister company in the KION Group and our partner for AGV projects with standard warehouse trucks in Europe," says Eric Coenen, Sales Manager at Egemin Automation. "We fit the warehouse trucks with our E'gv® Automation Pack and E'tricc® control software, which allow the trucks to move autonomously, transport pallets, store goods in racks, etc."
Incoming goods are received in bulk, primarily via shipping containers. The warehouse operators stack the boxes on pallets and puts the pallets onto the conveyor system for automatic wrapping. A fully automated control station checks and registers all pallets. Seven E'gv® HYBRID FM-X reach trucks then take the pallets to the bulk warehouse for storage. In the 32-aisle bulk warehouse, five E'gv® HYBRID MX-X very narrow aisle (VNA) trucks take care of the automatic storage and retrieval of all goods. When goods are needed for expedition, an FM-X truck will retrieve the pallet from a buffer position in the warehouse and transfer it to one of both conveyor systems for further manual order picking.
Domus Logistics had a lot of requirements for its new DC. "The customer wanted to make the fullest possible use of the bulk warehouse's storage capacity," says Eric Coenen. "But an AGV concept needs a little more distance between the pallets than a conventional warehouse for safety reasons.
That would have meant that Domus Logistics would be losing a lot of storage locations, which wasn't an option for the company. However, by developing a rack and shelf solution that handles the available space in the bulk warehouse creatively, we were able to guarantee maximum storage capacity."
Domus Logistics also had specific requirements in terms of the number of picks per hour. To meet those, Egemin worked closely together with Domus Logistics' established WMS provider to streamline all software processes. Egemin integrated these processes into its simulation model to demonstrate that the capacities could be achieved. Egemin's system takes care of the transport management, while the rest of the warehouse is managed by the WMS which relays transport jobs to E'tricc®, Egemin's AGV management software.