Egemin automates distribution for KXTX in China
8th December 2014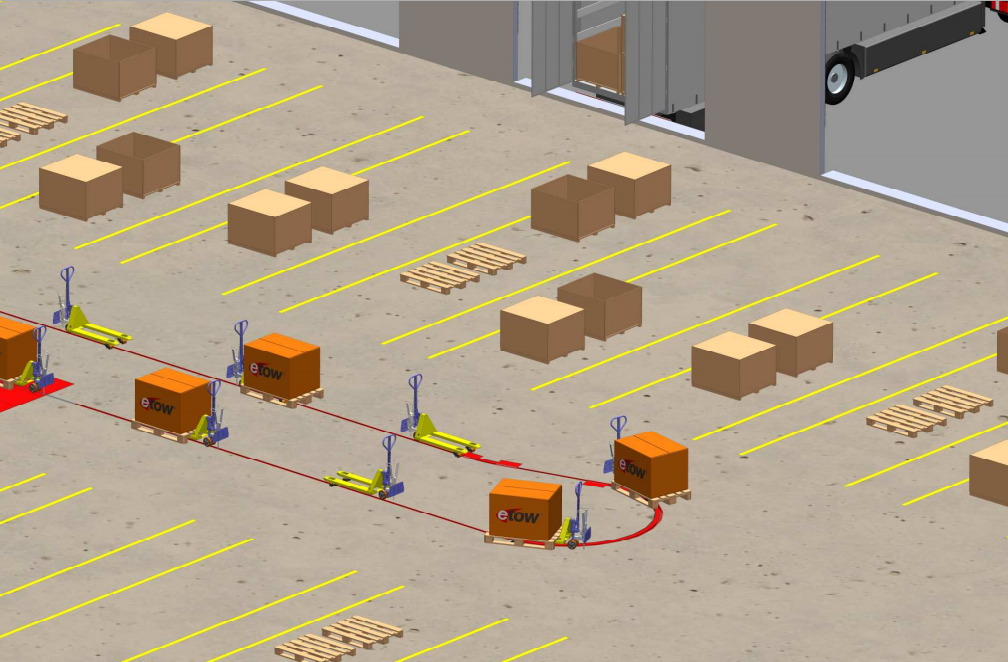 Egemin Automation will automate the logistics process of Chinese firm KXTX in Wuhan with an E'tow installation. This leading Chinese logistics player will become the first Chinese company in the industry with an automated in-floor chain conveyor system. Egemin Automation is responsible at KXTX for both the pre-engineering and the installation and final commissioning on site. The project will be completed in the spring of next year.
The chain conveyor system has a total length of 235 metres. It will take care of the automated transport of goods that arrive by truck in KXTX's new distribution centre in Wuhan. The goods are redistributed from this DC in Wuhan to KXTX's other DCs all across China. This cross-docking application is new to the Chinese market and with that Egemin takes a further step in its international expansion.

The requirements of just-in-time delivery
With the automation, KXTX wants to respond to the growing demand for just-in-time delivery which they cannot handle with conventional internal transport. The E'tow system allows them to process up to 410 pallets per hour at peak times, a significant increase in the current capacity while maintaining the number of employees. Moreover, the error margin decreases and the automated transport of goods on the chain conveyor provides a structured overview and a reduced duration of the logistics process. Finally, KXTX expects an overall increase in efficiency and productivity.

European thoroughness
KXTX placed the order with Belgian company Egemin after they saw the E'tow system in operation at two well-known 3PL providers in Germany. "By choosing a European partner, KXTX expects a higher quality of the system, reliability and professional service," says Dirk Dewulf, General Manager of Egemin Automation Shanghai. "Moreover, we are one of the few companies in the industry that are locally present with our branch in Shanghai. Together with our well-trained Chinese employees, we are confident that we can provide the necessary advice and that we will deliver a successful system to KXTX in Wuhan."