Ecommerce DC Deploys Array of Automation
21st April 2023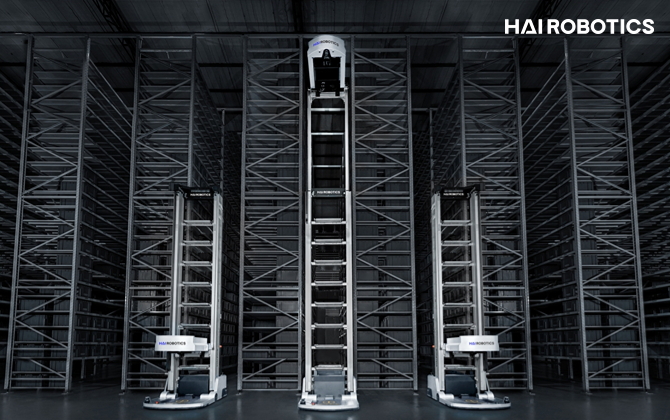 John Lewis' new e-commerce distribution centre in Fenny Lock, Milton Keynes, UK, features an array of automation technology. Robotics and Automation supplier Logistex was chosen earlier this year to implement its warehouse execution system to optimise the systems.
The multi-phase project will initially see Logistex deploy its Warehouse Execution System, Reflex, which will orchestrate the picking of orders across multiple zones of the Fenny Lock DC and provide full integration with conveyors, robots and automated bagging machines.
Future phases will include the deployment of an autonomous mobile robot (AMR) tote-to-person (TTP) picking solution based on Hai Robotics' ACR robots and HaiPort workstations.
Tony Gruber, MD Logistex, said: "We are delighted to be working with John Lewis on this strategically important initiative. It combines all of our key capabilities in one project, solution design, the deployment of our Reflex WES platform in a multi-agent robotic-based automation environment & complete project life cycle support. We look forward to a successful project and an enduring relationship with John Lewis".
John Munnelly, Head of Distribution, John Lewis Partnership (JLP), added: "This is an exciting partnership which will transform our Fenny Lock site, as we look for new and innovative ways on how to best serve our customers."
Damien Skinner, Country Manager of UK & Ireland, Hai Robotics, said:
"We are thrilled JLP and Logistex have found the right solution with Hai Robotics' HaiPick, which can reach up to 10m for picking and storing. We look forward to working with them on this project and expanding our partnership. One of the reasons why HaiPick was the right fit for the Logistex solution is because it is highly flexible and suitable to be deployed in existing sites. Next to that, the solution is rapidly scalable and is designed with plans for expansion in mind. HaiPick is fully CE and UKCA compliant and can be deployed relatively quickly. We will be working closely together with Logistex to achieve successful deployment for John Lewis through a joint testing methodology."
Hai Robotics HaiPick systems can increase storage density by 80 to 400 percent while improving worker efficiency by 3 to 4 times. In addition, ACR robots can reach up to 10m high (32.8 ft). Compared with existing, especially traditional warehouse automation solutions, Hai Robotics' UKCA certified solutions can deliver extraordinary benefits for warehouses and logistical centres in the UK. The HaiPick systems provide more flexibility in terms of future expansion, exponentially increase operational efficiency, require less implementation time and are more cost-effective.