Dutch Fresh Food Supplier Selects Vanderlande Automation
2nd November 2017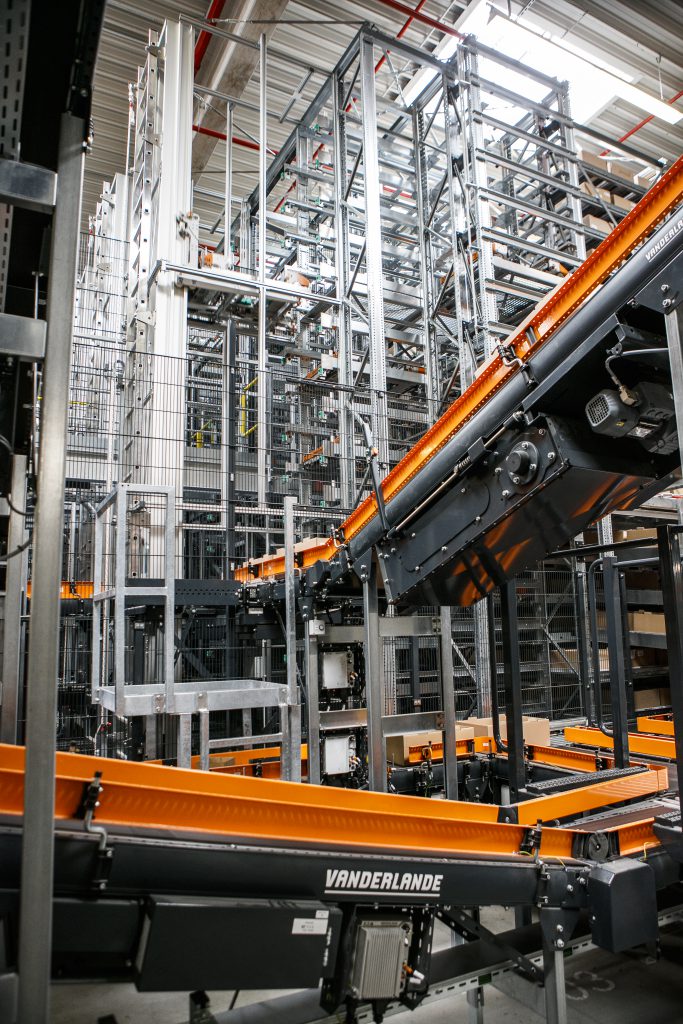 Vanderlande has received a significant order from Dutch fresh food supplier Van Gelder for the installation of a state-of-the-art automated solution at its new facilities in Ridderkerk, near Rotterdam. The 30,000sqm site – located at the Nieuw-Reijerwaard business park – will be used for the storage, sortation and distribution of fruit and vegetable products, as well as acting as the company's innovation centre.
The new facility will support Van Gelder's expansion strategy. It selected Vanderlande's automated solution to help it strengthen its market position, increase delivery reliability and overcome the lack of available workforce.
The Nieuw-Reijerwaard site – situated in one of Europe's leading sustainable business areas – features its own nursery, produce cutting facilities and production departments. Vanderlande's solution is based around ADAPTO, its highly flexible storage, retrieval and transportation system (pictured at a separate project). A unique 3D concept, it is also scalable while offering maximum availability.
Alongside 92 ADAPTO shuttles that serve over 52,000 tray storage locations, Vanderlande will deliver goods-to-person packing stations and automated case picking (ACP) technology. Van Gelder's new distribution centre will also house pallet high-bay storage with multiple temperature zones for almost 4,000 pallet locations. Construction work began on the greenfield site on 9 October and is expected to be completed in the third quarter of 2019.