Drone-Based Warehouse Inventory System Takes Shape
23rd November 2016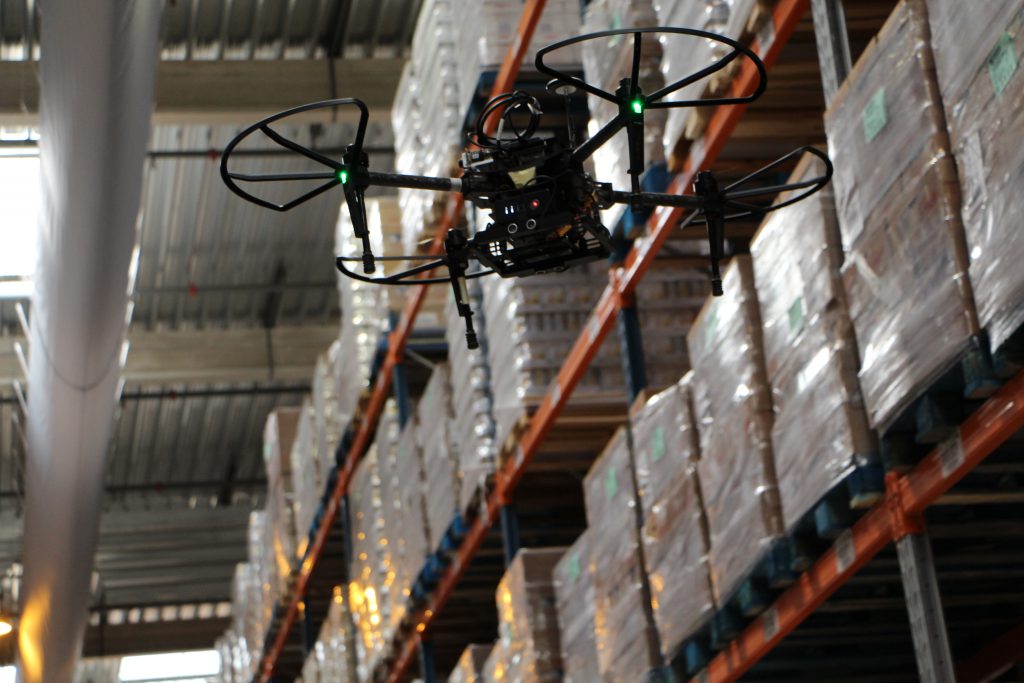 A few months after the start-up of the project and in line with the planned schedule, GEODIS has announced that the initial development phase of its unique solution for automated warehouse inventory "has come to a successful conclusion following extensive testing in real-life conditions" at the sites of Saint-Ouen-l'Aumône (near Paris) and Plaisance-du-Touch (near Toulouse).
The initial prototype demonstrated all the potential of the developed system. It comprises a quadcopter drone fit with high-resolution cameras and a ground-based robot equipped with a battery providing the necessary energy for the system. Capable of identifying pallets in low-light conditions, the solution is operated using several dedicated electronics and computer systems.
GEODIS and DELTA DRONE signed an agreement on April 28, 2016 on the joint development of a solution for automated warehouse inventory using drones. The system, which ensures data counting and reporting in real time, aims to integrate the entire value chain, including data processing and retrieval in the GEODIS information system (WMS).
The final delivery of a completed prototype is planned for first-quarter 2017, followed by the start of the industrial development phase prior to the start-up of operational use at the warehouses of GEODIS and its customers in France and internationally.