DHL Starts UKI Robotics Deployment Programme
8th May 2017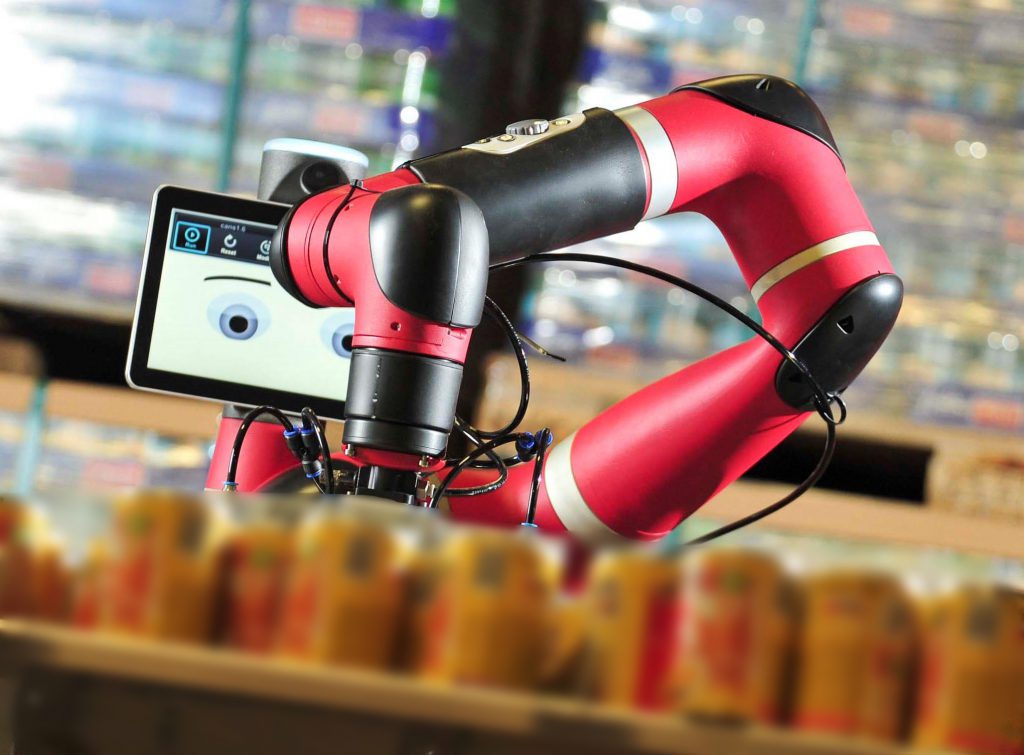 DHL Supply Chain has bought four Sawyer robots, the first step of its UKI robotics deployment programme. The robots will be flexibly used across its 19 co-packing and Production Logistics centres nationwide.
DHL says that Sawyer robots are some of the most advanced collaborative robots currently available and can support production and warehouse staff by automating repetitive tasks. The four robots will allow DHL to leverage automation flexibly, moving the robots between different sites in support of seasonal demands. It says the Sawyer robots have been carefully evaluated to ensure they have the highest health and safety credentials so they can work in collaboration with the workforce. The robots automatically stop if they touch something unexpected, which means that humans can physically be much closer to the robots without risk of harm. DHL will be upskilling its existing co-packing teams to support its growth and apply this new technology, hiring specialist roles such as Robotics Technician, Project Engineer as well as other production management roles.
The four Sawyer robots have been bought following successful trials packing pet food, confectionery, aerosols and canned drinks. Following this initial investment, DHL plans a strategic investment of over £1 million in the next 12 months to enhance its commitment to robotics and automation.
As the market leading co-packer in the UKI, DHL's processes more than 50 million cases per annum from 19 co-pack centres nationwide and works with household names across a range of industries. DHL is now exploring how automation and robotics can be introduced at other points in the supply chain as well as at its co-packing and Production Logistics operations.