Dematic to Automate Small Parts Storage at National Library of Israel
17th June 2020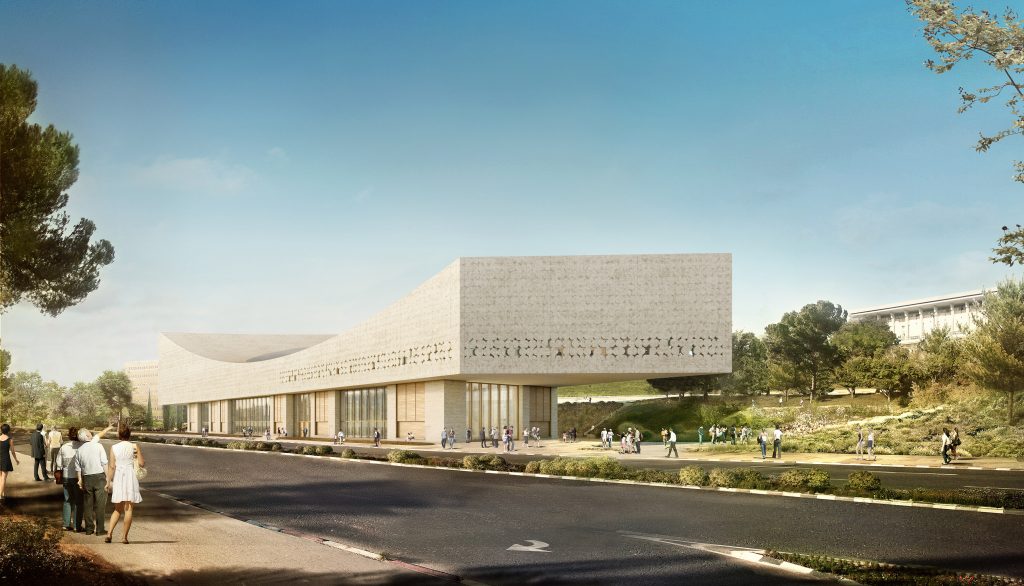 Warehouse automator Dematic is to install an automated small parts storage facility in the National Library of Israel. This system will be called the "Source of Knowledge," and it will provide library users with the books they request. The National Library of Israel collection has approximately 5.5 million volumes, including the world's largest collections of Hebrew books and textual Judaica. The library also has some 1,000 archival collections from the estates of important figures, such as Martin Buber, Else Lasker-Schüler and Franz Kafka. There will be four million volumes stored in 50,000 bins.
Visitors will be able to view the facility through a panoramic window while it is in operation. The system will be integrated into the new building designed by the renowned Swiss architecture firm, Herzog & de Meuron, whose previous projects include the Tate Modern in London, the Beijing Olympic Stadium and the Hamburg Elbphilharmonie Concert Hall.
"The new building with the integrated automated small parts storage will be a great example of how a traditional library can benefit from state-of-the-art technology," says Jessica Heinz, Head of Marketing and Business Development, Dematic Central Europe. "Books ordered there will no longer have to be retrieved by hand. Instead, the system will bring the container with the book automatically to the pick-up station. A laser beam will show exactly which book to pick. Then a conveyor will automatically transport the container back to its storage location. In this way, these valuable books are exposed to fewer points of contact, which helps protect them."
The bins are subdivided into up to eight parts, and each compartment has space for several books. The Dematic solution was chosen because of its expertise in automating libraries. The intralogistics specialist has installed automated small parts storage systems in numerous libraries worldwide.
"Strengthening a source of knowledge with our solution makes this an out-standing project for us," emphasizes Heinz. The "Source of Knowledge" image is also reflected in the architecture: The central starting point for this is the ceiling oculus through which light floods into the building from above. The circular opening will run through all floors and connect them with each other. Every curve is lined with books to emphasize the theme.
The new National Library of Israel building will be completed in October and have six above-ground levels and five underground. The building design provides large glass showcases that give the passers-by an insight into the inner workings of the library from outside. In this way, they can also watch the automated small parts storage during ongoing operation.