Dematic Releases Latest Generation Warehouse Automation
9th March 2020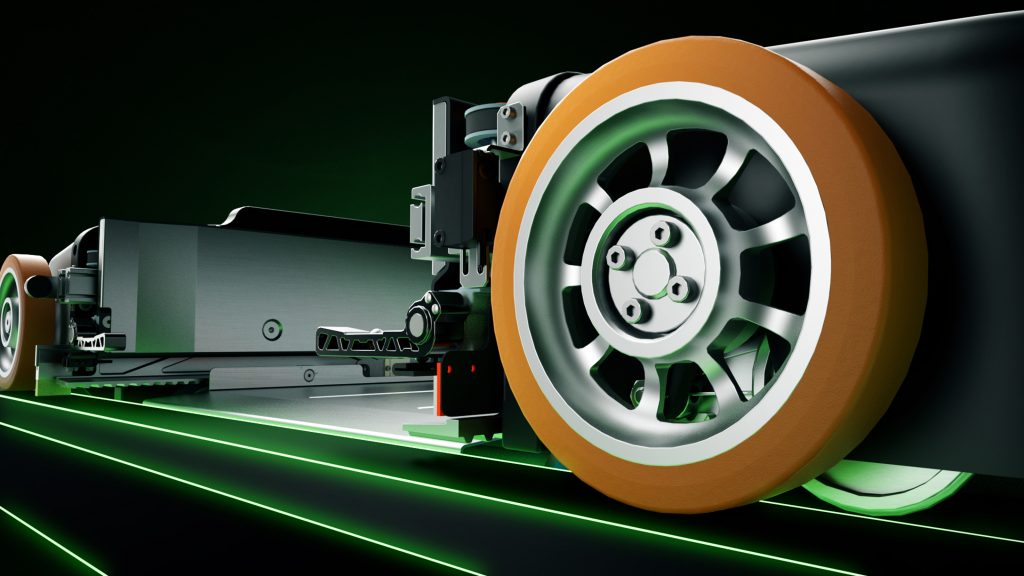 Dematic has released its Multishuttle (DMS) 2 E, the latest generation of its warehouse automation solution. The system stores, buffers and sequences products for order picking and compilation and is compatible with all other DMS components, including Dematic's lift and rack conveyor. Dematic iQ software (or an optional SAP solution) controls all logistics processes in the warehouse as well as order picking and dispatch.
"The DMS 2 E significantly increases speed, storage density, accuracy and availability in warehouses and distribution centres. We have improved the system in almost every way for higher efficiency and safety," says Jessica Heinz, Head of Marketing and Business Development for Dematic Central Europe.
The new version offers improved single and multi-depth storage of standard containers while modified sensor technology and revised finger grippers allow more compact and secure storage and retrieval of the containers. Redesigned wheels ensure a smoother circulation of the shuttles in the rack, according to Dematic.
In addition to an improved design, the DMS 2 E is easily scalable and can be easily integrated into many Dematic solutions, such as the new Dematic Micro-Fulfillment solution. The DMS 2 E can also be optionally integrated into an SAP Extended Warehouse Management solution.
As with all Dematic shuttles, the DMS 2 E ensures a smooth exchange of goods across shuttle aisles. With shuttles alone, the containers are moved within the rack from one aisle to the adjacent aisle. "This allows us to achieve even greater efficiency and reduce the need for lifts and conveyor technology," says Heinz.
A freezer version of the product is also being developed for the storage and order picking of frozen products.