DC Expansion Wins for Witron on Both Sides of Atlantic
26th November 2018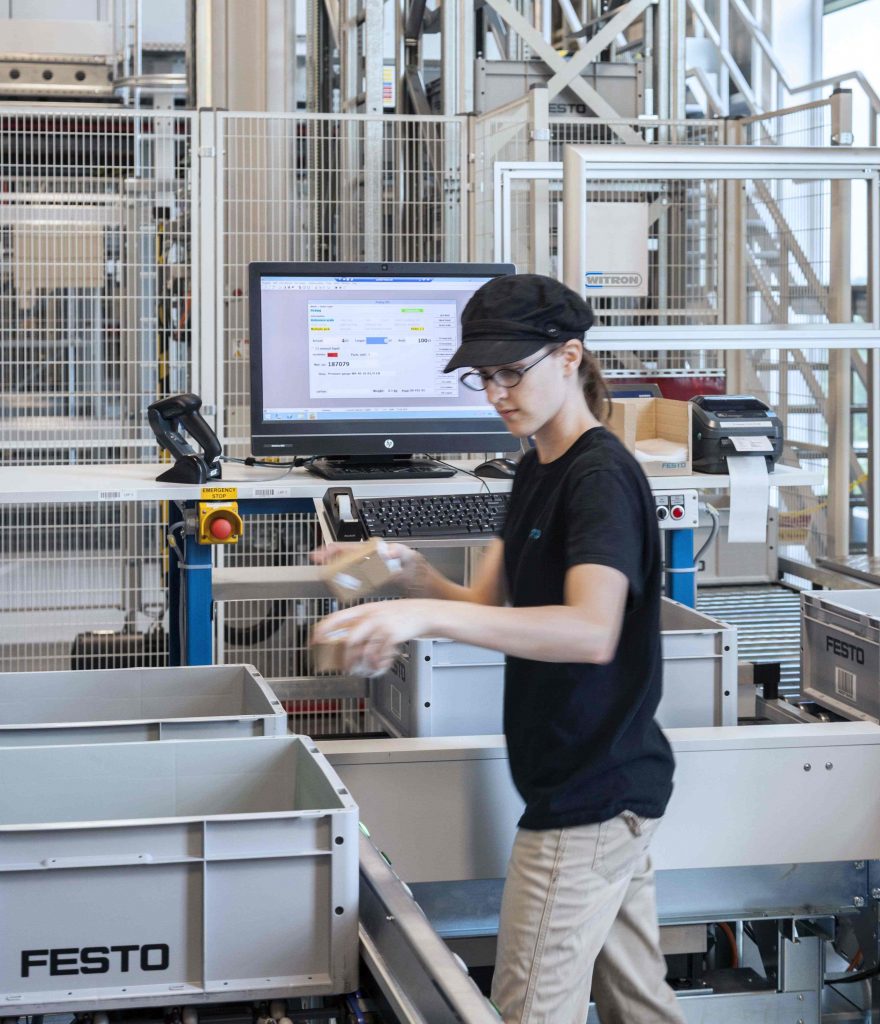 Parkstein (Germany)-based integrator Witron has announced two big projects, one on each side of the Atlantic.
German wholesaler Edeka Nord GmbH is expanding its state-of-the-art logistics centre in Zarrentin (Germany) by installing two additional Case Order Machines (COM) during ongoing operations. Witron was responsible for the DC, the success of which led to the award of the new expansion contract.
Modular expansion has been vital in the project. With two additional COMs, four additional stacker cranes, and 45,000 storage locations in the automated tray warehouse, as well as an additional fully automated stretch-wrapper, the pick volume of the system can be significantly increased. Once expansion is completed at the end of Q3 / 2019, Edeka Nord will have a total of 16 Case Order Machines in operation resulting in the fully automated case picking onto pallets and roll containers. In addition to the OPM, picking is also carried out with Witron's mechanized systems DPS (Dynamic Picking System) and DPP (Display Pallet Picking System). A fully automated shipping buffer optimizes the dispatch process. The storage and supply of the logistics areas with empty pallets / roll containers will be controlled via an automated empties buffer.
Edeka Nord supplies more than 280 markets with almost 17,000 different dry goods from the Zarrentin site.
Festo, one of the global market leaders for automation technology, is to expand its Regional Service Center (RSC) in Mason, Ohio, a contract with Witron awarded in mid-September 2018. Global player Festo, headquartered in Esslingen, Germany, has been implementing joint logistics projects with the general contractor from Parkstein since 1994.
The RSC in Mason (above) supplies all customers in the USA, Canada, and Mexico rapidly with components from an assortment of more than 20,000 items. All items ordered today have to be received by the customers on the next day. Although, the expansion of the logistics capacities was already considered in the overall concept planned by Witron, it has to be realized earlier than originally expected due to Festo's very good business development in the NAFTA zone and its permanently growing online business.
The expansion of the logistics system will be integrated into the existing building, which will then grow by approx. 11,800 sq m / 127,000 sq ft in 2019. Installation works carried out by Witron will follow subsequently. The basic module will be the automated OPS (Order Picking System). Once installations are completed, Festo Mason will be able to store 20 percent more items and pick 30 percent more orders than before – a total of 520 packages per hour. This is made possible by two additional multi-functional picking workstations (in total 10), four additional ergonomic packing stations (in total 18), and additional 15,000 AS/RS storage locations (in total 223,500) distributed over five aisles (in total 15). Operation start is scheduled for the beginning of 2021.