Crocs uses Vanderlande technology in new Netherlands DC
30th September 2021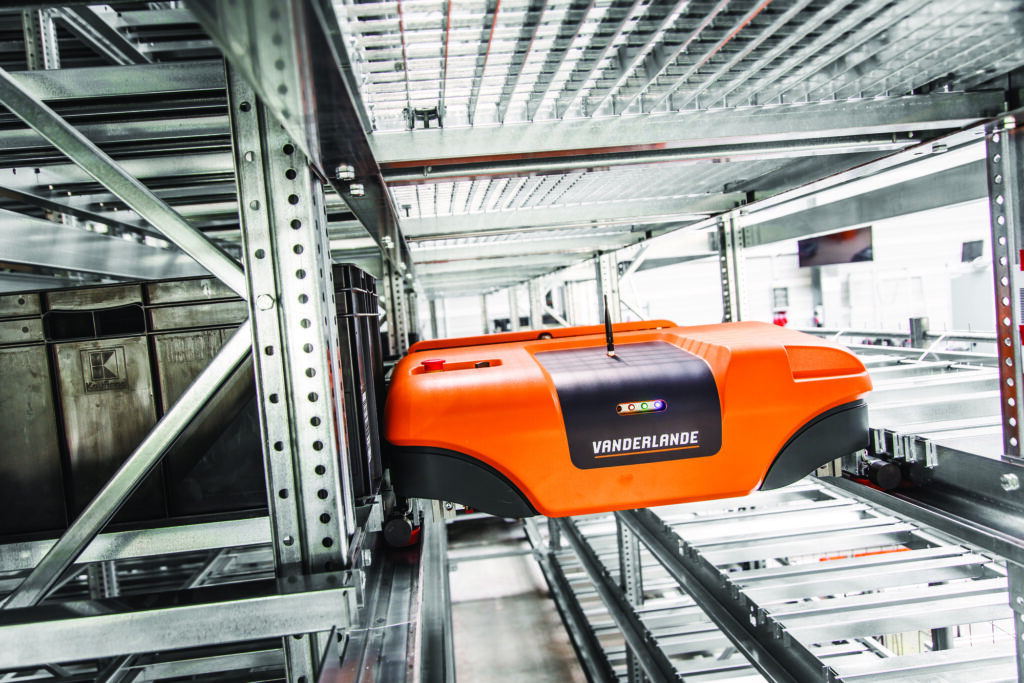 Vanderlande has signed a contract with global footwear brand Crocs to deliver FASTPICK, a state-of-the-art goods-to-person (GtP) system incorporating ADAPTO technology. It will be installed at the new home of Crocs' European distribution centre (DC) in Dordrecht, The Netherlands.
Crocs was looking for a sophisticated omni-channel solution to support its rapid growth throughout the EMEA region. In recent years, the global footwear brand, known for its iconic Classic Clog, has achieved incredible growth, including record-breaking performance in 2020. As a result, Crocs had a requirement for an automated solution that offered the highest level of flexibility to support its future plans.
Vanderlande's ADAPTO, an automated storage and retrieval system (AS/RS), will be central to the operation in Dordrecht and enables efficient and fast delivery to both stores (B2B) and consumers (B2C). ADAPTO offers Crocs the capacity to simultaneously store up to 16,000 SKUs across 54,000 locations. Order items will be fed to one of nine ergonomic workstations, from which they can be picked and transported to the packing and shipping area.
Vanderlande's POSISORTER, a sliding shoe sorter, is part of the final stage of the approved design. It has a capacity of 5,000 items per hour and it sorts all orders to their correct shipping destinations. Vanderlande was selected for the project due to the flexibility of its system – which can be increased in terms of capacity and storage – as well as the availability of its local service engineers.
"Vanderlande's FASTPICK is the ideal solution because it gives us the desired flexibility and will help us manage current and anticipated growth," says Dennis Boor, Senior Director Distribution & Logistics EMEA, Crocs. "An example of what impressed us was the capacity to easily scale up the system to achieve a higher throughput, if required. Moving our operations required careful planning, so we are delighted that the technology within the Dordrecht DC is in such safe hands."
Vanderlande's Vice President Warehouse Solutions Terry Verkuijlen adds: "Partnering with such a well-known brand has given us a great deal of satisfaction. We are pleased that Crocs has not only seen the technical advantages of using ADAPTO, but also the added value. The solution was designed to support Crocs in adapting and scaling the configuration depending on their needs, and we're confident it will match Crocs' business objectives for many years to come."