Covid pandemic puts spotlight on automation and robots
23rd April 2021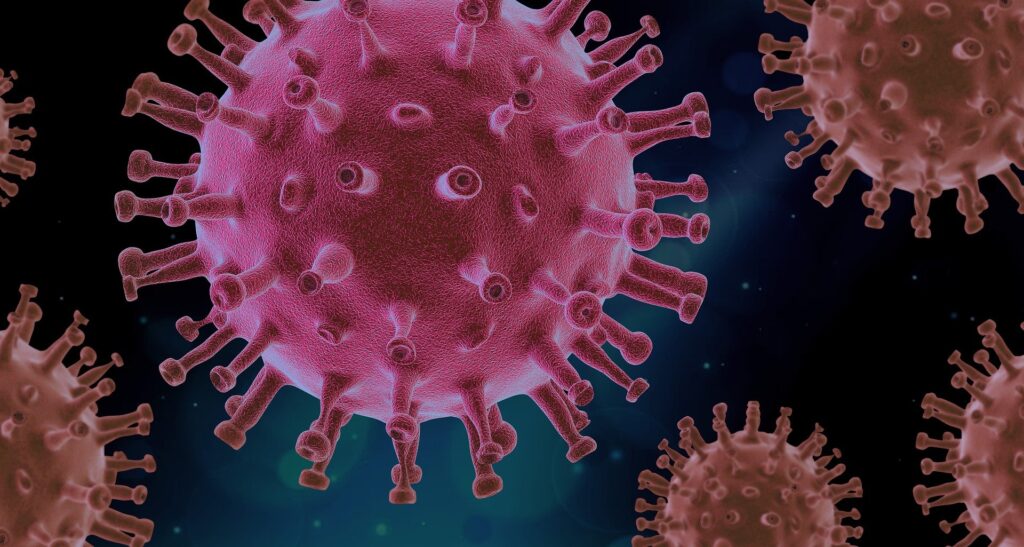 The global pandemic has placed a spotlight on the fragility of modern supply chains and manufacturing processes. Tenuous links in the supply chain were quickly fractured with global shutdowns and the grounding of all travel.
Already stressed relationships with international suppliers, overburdened transport systems, a lack of end-to-end supply chain visibility, and outdated processes for monitoring and responding to demand, collapsed in February 2020.
Suddenly people were told to stay home – everything closed – stores, restaurants, schools, theatres, gyms, and office buildings. And with that, everything moved online, from seniors buying their groceries with a mobile app to kids attending virtual school through to the continual scheduling of Zoom meetings.
The demand on ecommerce was staggering. If it could be bought online, people were buying it and expecting same-day delivery. Companies were left scrambling, trying to figure out how to meet this heightened demand, keep their employees safe, and continue to operate without their usual supply chain networks.
Suddenly, overnight the how and where of manufacturing and distribution changed. Every link in the supply chain needed a makeover.
How could companies meet demands while keeping their employees safe and maintaining their bottom line? Conversations about infrastructure, reshoring, last-mile delivery, regionalisation, automation, staffing, and ecommerce were happening across every industry.
And now, a little over a year later, many companies have the processes, people, and technology to respond to sudden change and interruptions.
Whether it's autonomous mobile robots (AMRs) moving pallets instead of human-operated forklifts or reshoring manufacturing and distribution or taking advantage of 3D printing of parts and cobots, companies are finding new ways to remain viable and successful.
In this article, authored by AutoGuide Mobile Robots, we discuss how COVID-19 has turned challenge into opportunity, giving companies the motivation to change how they think about creating, making, assembling, and delivering parts and products.
COVID-19 Exposes Challenges in Manufacturing, Warehousing, and Distribution
In 2020 we saw the largest global manufacturing and factory shutdown since the 1940s. Starting with closures in China and quickly spreading throughout the world, manufacturing and supply chain operations came to a full stop by April 2020.
While definitive numbers on the impacts of these closures on sales, employment, profit, and long-term financial viability are not yet available we do know that the damages of the 2020 shutdown run deep. For example, Accenture highlights these numbers in its State of Supply Chains report:
94% of Fortune 1000 companies saw supply chain disruptions from COVID-19
75% of companies have had negative or strongly negative impacts on their businesses
55% of companies plan to downgrade their growth outlooks (or have already done so)
The global pandemic has exacerbated long-standing supply chain challenges and created new ones for all companies regardless of size and industry:
Lack of skilled employees: with stay-at-home orders and universal concerns about workplace health and safety, the pre-pandemic labour shortage became a deal breaker for companies. When manufacturing and warehouses did reopen, it's been very difficult to hire skilled employees and to keep them healthy and safe while maintaining profitable operations.
Social distancing mandates: maintaining 6 feet between employees in any business is an expensive challenge. Installing plexiglass dividers, acquiring enough PPE for employees, refactoring assembly lines to ensure safe distancing, and managing staffing levels required to meet customer demand forced a change in almost every process.
Global supply chain dependence: relying on offshore manufacturing and production collapses when ships, planes, and people are grounded. Pre-pandemic orders could not be filled, container ships packed with goods were left stranded at ports, assembly lines stopped mid-production, warehouses were locked with in-demand product lingering on the shelves, and companies had zero ability to respond to new customer orders.
Ecommerce boom: the acceleration in ecommerce purchasing caught many companies by surprise. With people told to stay-at-home, stores closed and even with the slow reopening of retail in some areas, ecommerce has remained the shopping medium of choice. Both B2B and B2C customers prefer to do their research and purchasing online with expectations for same- or next-day delivery. This puts focus squarely on rethinking how manufacturing and distribution can become more efficient.
Customer purchasing demands: pre-pandemic, companies relied on traditional product forecasts based on historical purchasing data. But with the pandemic, people realised there was a shortage of goods and materials, and quickly started buying in bulk and changing when they purchased seasonal goods – causing manufacturers and distributors to scramble to meet orders for everyday items from toilet paper through to bicycles and lumber.
Lack of supply chain transparency and insight: a remote supply chain footprint meant many companies lacked clear visibility into production and delivery timetables. This was further exacerbated by deep dependencies on and poor communication with Tier 1 suppliers.
Employee health and safety: pre-pandemic, concerns over employee safety on factory and warehouse floors was a growing concern. With 34,900 people per year suffering severe injuries in forklifts accidents, moving materials was already a risky business. Couple this with the unknowns around coronavirus transmission and people's fears over losing their jobs due to sickness or time off – health and safety became a key focus in manufacturing, warehouses, and factories.
These challenges are heightened further by the unknowns around how and when we will return to business as normal.
Will consumers return to in-person shopping and traditional buying habits? What is the most effective way to move goods from manufacturing to the customer? Who will staff new regionalised manufacturing and distribution centres? How can companies affordably build resiliency into operations? What is the best way to bring technology and automation into manufacturing and warehousing?
Trends in Manufacturing, Distribution, and Supply Chain Management
The COVID-19 pandemic has forced a wholesale change in how companies operate. This is a good thing. While change at any level is difficult, the changes spurred by the global pandemic have added stability to a precarious supply chain and allowed companies to strengthen their operations at all levels from design, production, packaging, and distribution.
Ideas or processes that were in the periphery pre-pandemic have now become key benchmark trends for companies who recognise that returning to the before times is not a viable option:
Additive manufacturing: 3D printing or additive manufacturing makes it easier for companies to affordably produce and deliver parts on an as-needed basis. This shift in manufacturing can decrease warehouses stocked with outdated parts and reduce dependencies on suppliers to manufacture and deliver parts.
Automation, robots, and AMRs: people are seeing first-hand how AMRs and automation can alleviate labour shortages, mitigate workplace health and safety concerns, and reliably manage same-day delivery expectations. AMRs give companies the freedom to reallocate skilled workers to more value-added tasks while reducing safety liabilities and increasing throughput efficiency.
Reshoring: while domestic manufacturing was moved offshore in an effort to combat production and labour costs, this has ultimately proved to be a costly strategy. Reshoring of manufacturing not only protects against future shutdowns, but it also allows companies to meet consumer demands for buying local. The ease-of-access to technologies such as AMRs, automation, and robots means companies can return to domestic manufacturing while keeping costs down and increasing skilled jobs for employees.
Co-located manufacturing and distribution: the essence of business is quick, accurate and efficient operations. And this speed and accuracy of material transport and storage is even more critical with the shift to ecommerce and same-day delivery. Companies who can bring manufacturing and distribution together and bring 3PL to distribution centres can adjust their business models to meet production volumes and delivery demands.
Diversified supply chains: continuity, flexibility, and agility are not buzz words for companies who want to remain in business – they underscore the need for change in supply chains. A diversified supply chain takes advantage of the latest in automation, IoT technologies, digital communication, omnichannel purchasing and sales, and AI to maximise efficiency and resiliency.
AMRs, Automation, and the Continuity of Business
COVID-19 reminded us of the importance of business continuity and recovery. New business demands require new ways of operating and thinking about how work gets done.
And this is where and how AMRs help companies adjust to the new normal, and remain prepared for what comes next.
Mitigating labour shortages: AMRs allow you to free employees from repetitive and risky tasks, allocating them to value-added and more interesting roles, thereby improving job satisfaction, reducing injury risk, and creating a more efficient workplace.
Improving workplace health and safety: AMRs mean fewer vehicles, predictable paths, robust safety features, easier-to-manage social distancing, and less human error.
Increasing throughput efficiency: eliminate delays in replenishing raw materials, prevent costly bottlenecks, and increase operational and throughput efficiency.
Better material transport and storage: optimise how you move materials from manufacturing to distribution and delivery with intelligent AMRs designed to automate high payload material movement and work collaboratively with employees,
Improved product quality: eliminate human errors that cause damaged goods, unnecessary waste, and misplaced inventory.
AMRs and automation alone do not solve the very real-world challenges in supply chains, manufacturing, and distribution.
However, robots and technology do make it easier for companies to react, respond, and remain viable in the face of new business demands, economic uncertainty, and shifting consumer expectations.
Your operational needs today are very different from what they were in January 2020.
One of the core principles of an effective AMR deployment is remaining flexible and being able to grow and adapt as needed. And this holds true for every aspect of your manufacturing, distribution, and supply chains operations.
Click here to learn how AMRs and automation can help you build a more resilient and responsive operation for today and tomorrow.