Copal Automatic Container Unloader on Show at LogiMAT and SITL
21st February 2020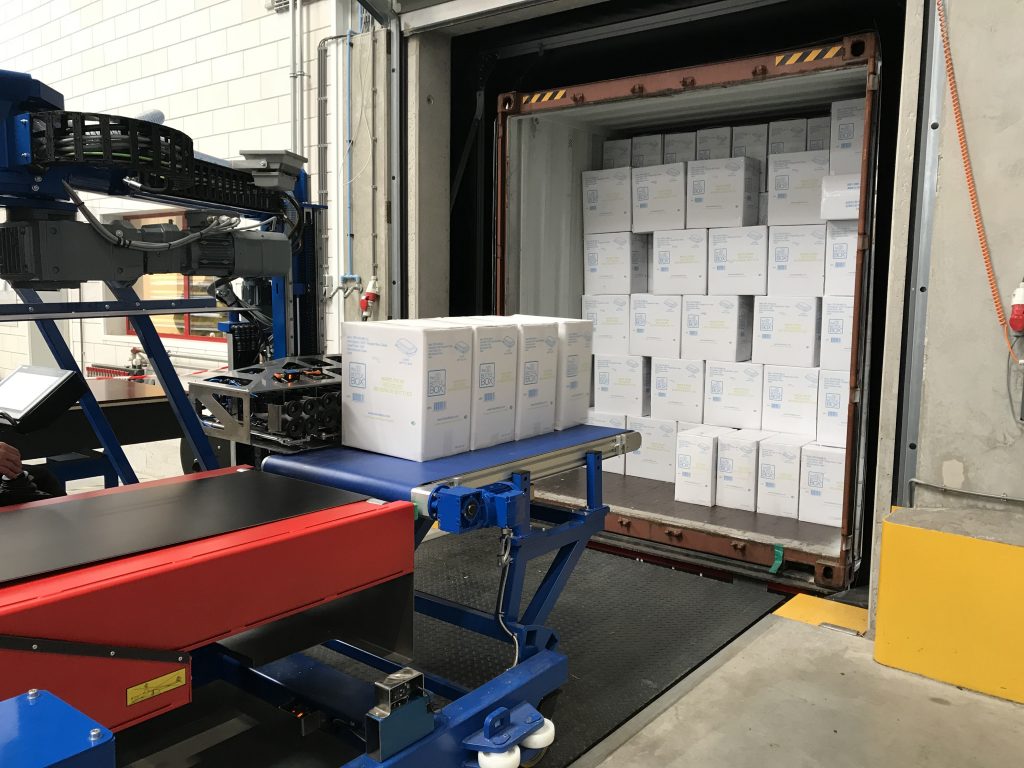 Copal Handling Systems has developed a new generation container unloading system. At both the Logimat and  SITL exhibitions the Netherlands-based company will show live how its Copal C2 unload loose-loaded cartons fully automatically.
The Copal container unloading machine can be used in every logistic centre where standard and high cube containers are unloaded. For instance at warehouses, distribution centres and cold stores.
The system is equipped with advanced scanning software and 3D vision technology which determines the order of unloading of boxes or bags. The software guarantees an efficient gripping movement and sequence. This full automatic unloading process is unique in the world.
The front part of the Copal C2 system is driven from the docking station into the container. The machine is fitted with various laser sensors and cameras which enable the entire process to be seen at a glance. The advanced lifting technology ensures that up to 100 kg lifting power is available each for each cycle.
The Copal gripper ensures that all the products from the container are handled quickly and efficiently. The products are placed onto a drop-off belt which feeds them to a telescopic conveyor. The load can then be automatically palletized or directed for storage. The system can be moved between docks.
The Copal system is fitted with the PullPlate to unload cartons of the same size or with the recently developed PushPlate for cartons of different sizes.
Visit Copal at LogiMat in hall 9 stand D81 and at  SITL hall 6 Stand R68.