Coop Denmark Awards Multi-Million Euro Service Contract
2nd November 2020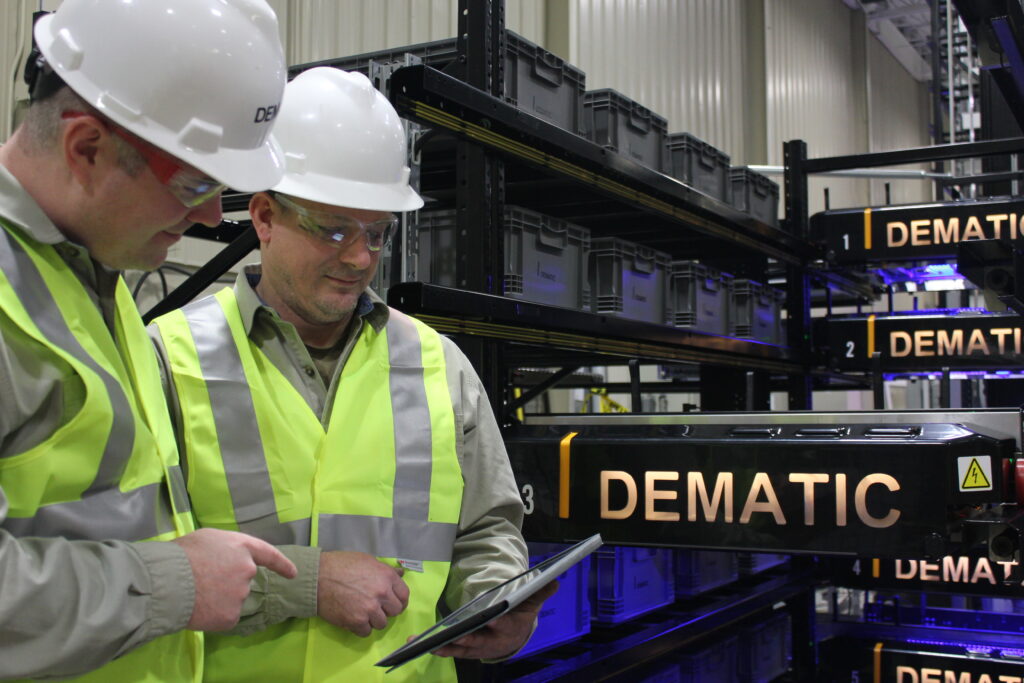 Denmark's largest retailer Coop has awarded a new service contract to Dematic. The work is to provide ongoing onsite support for warehouse automation systems at the retailer's main distribution centre in Odense, Denmark.
The Coop service contract now covers not just Dematic's own Multishuttle tote storage system at the 65,000 m2 distribution centre, but also the high-bay storage system and AutoStore installation. Dematic will provide all on-site support services. 26 employees are now based full-time at the Coop facility. The team is to carry out predictive, planned and reactive maintenance as well as gather data. They work closely with Coop's own teams in order to continuously improve the facility's automated systems to ensure maximum uptime and throughput.
Morten Boye, Process and Technical Manager at Coop Denmark, said: "The automation systems at our Odense facility are the engine room of our entire supply chain operation. Without it we couldn't keep our 1,000 national retail outlets stocked or fulfil our growing volume of online orders. And as with engines, the systems need to be maintained well so it can work at maximum efficiency.
A logical choice
"A service contract for Coop cannot be a transactional relationship," Morten added. "We need a partner who's always-on and who is constantly looking for ways to make things better. Our idea partner makes incremental improvements to the technology itself. We want to work with someone to carry out predictive maintenance or gather new data sets to inform our fulfilment strategy in future. As that's what we've had from Dematic since the takeover in 2013, it's made extending our contract with them to cover our facility the logical choice."
Andy Blandford, Managing Director of Dematic Northern Europe commented: "Our team at the Odense site has always been treated as a vital part of the Coop team. Our ideas are heard and often have led to significant improvements. It's a real partnership that we're very proud of. We are therefore thrilled to extend this new contract."
Coop is Denmark's largest retailer and is one of the country's best known grocery brands. In 2010, the cooperative consolidated its slow-moving dry-food goods from several warehouses with around 100,000 m2 to a newly constructed  65,000 m2 facility at Odense.
Building on an existing automated 32,000 pallet high bay store, Dematic created a goods-to-person automated picking system. The system is capable of both handling slow-moving products and assembling store orders in totes for dispatch. The upgraded system occupies only 6,500 m2 of the facility while processing 50% of the volume.
A 16-person Dematic team has been working on-site at the Odense facility since January 2013. This has now expanded to 26 with the new contract.