Conveyor Networks and Geek+ Announce UK Partnership
13th May 2020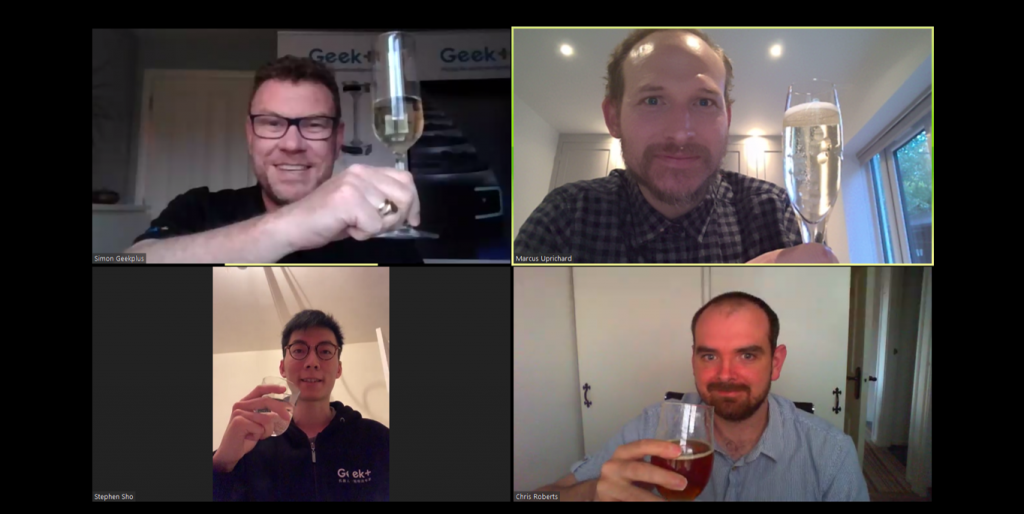 UK automation specialist Conveyor Networks is to partner with Geek+ to become an official UK and Ireland distributor for robotics and AI logistics solutions.
Established in 2014, Geek+ has deployed over 200 intelligent warehouse and distribution projects across four continents, deploying more than 10,000 robots. Specialising in advanced robotic solutions for logistics businesses, Geek+ supports supply chains to pick, move, sort and retrieve products more efficiently.
Conveyor Networks provides turnkey automation systems to solve a variety of material handling challenges for its clients. Geek+ will utilise Conveyor Networks' extensive expertise in the sector and customer reach to help drive sales and enhance local service support for new UK customers.
Simon Houghton, Senior Sales and Marketing Manager, Geek+: "We believe technology and industry partnerships are key to transforming the global supply chain. Speed, product diversification, same-day delivery and volume are challenges facing a wide range of industries. In the current climate, there is no doubt that Coronavirus has impacted operations. However, robotics offers an opportunity to increase productivity, flexibility and agility, whilst importantly supporting health and safety measures. We believe working with a highly respected integration specialist like Conveyor Networks, we can help more business supply chains in the UK and Ireland accelerate their adoption of robotics and answer these challenges."
Marcus Uprichard, Head of Business Development at Conveyor Networks said: "This new partnership agreement with Geek+ propels our industry 4.0 service offering forward with next level intelligent robotic solutions. The shift to automation and robotics is a growing trend in the logistics sector and will also likely play an important part of the Coronavirus recovery phase. The pandemic is temporary, but many of our customers from retailers to manufacturers are now taking a hard look at how automation can maintain and boost their operations in the long-term, with resilient systems such as those we see from Geek+. We're very excited to deliver Geek+ solutions to the industry and ensure our customer's material flow operations continue to thrive now and in the future."
Pictured: Conveyor Networks' Marcus Uprichard and Chris Roberts celebrate the new partnership with Simon Houghton and Stephen Sho from Geek+