Cimcorp 'Dream Factory' Solution Wins New Business in Algeria
27th June 2017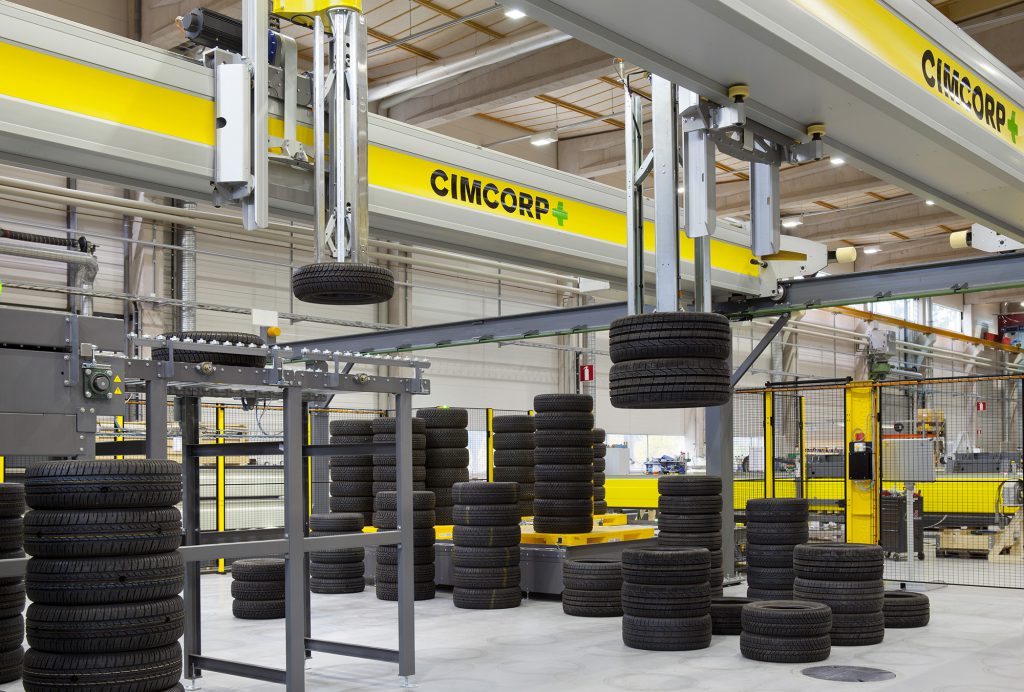 A major order has been received by Cimcorp, manufacturer and integrator of turnkey robotic handling solutions, for automated logistics systems in a brand-new tyre plant in Algeria. The factory is a new venture for the Algerian consumer electronics and household appliances group, Saterex. With huge growth in sales of products marketed under its leading 'Iris' brand, Saterex is diversifying into tyre manufacture. The new plant is being built in Sétif, 300 km east of Algiers, and will be the first tyre factory in Algeria since Michelin Group closed its plant in the capital in 2013.
Explaining the investment, Yacine Guidoum, Managing Director of Saterex, said, "The area around Sétif is undergoing significant economic growth across a number of sectors, including the automotive industry. The Algerian market consumes more than 7 million tires a year and the products currently imported are generally of poor quality. This represents a fantastic opportunity," continued Mr Guidoum, "to repeat our manufacturing success in another sector. As well as producing locally-branded tyres to meet Algerian demand, we will be exporting about a third of our output to European and African markets."
The new facility – which will be the largest tyre-manufacturing plant in Africa – will be operational by Spring 2018 and production of 1 million passenger car radial (PCR) tires is planned for the first year, followed by 2 million units of both PCR and truck and bus tyres in the second year. "With this being a greenfield site," said Yacine Guidoum, "we had the opportunity to design the most efficient factory from scratch. This is why we have chosen robotic automation from Cimcorp; we wanted the best logistics technology currently available for our new plant."
Cimcorp will supply automated handling systems from its 'Dream Factory' solution for both upstream and downstream manufacturing processes at the Sétif plant. This means automated handling from the raw materials and compound warehouse to the mixing and compounding areas, as well as handling automation for green tyres from tyre building to curing, and finished tyre handling in the testing and palletizing areas.