Centralized Operations help German Retailer
9th October 2020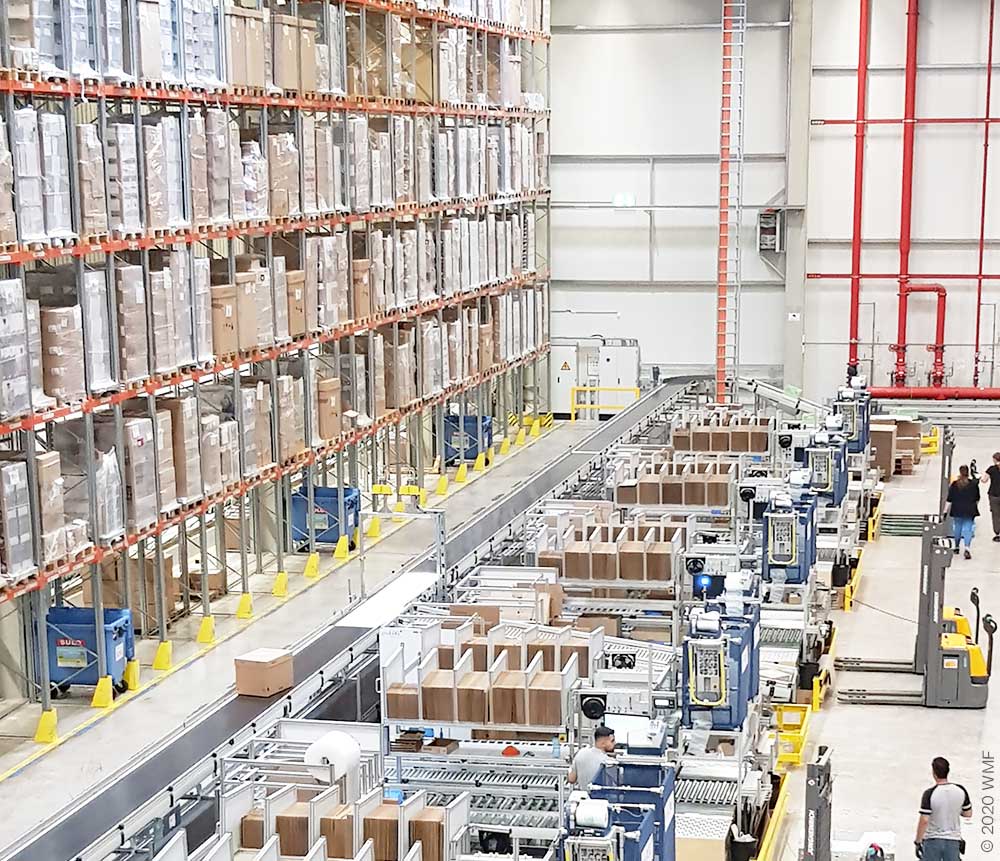 German tableware manufacturer WMF has optimized its logistics processes due to the consolidation to a self-managed logistics location. Meeting the challenges of an increasing B2B and B2C driven era, WMF has now successfully managed the centralization of its processes at its logistics site in Dornstadt, Germany. Now, the group relies on a perfectly intertwined system of advanced software and automation solutions from Körber to conquer supply chain complexities – and drive future optimizations in concert with WMF Group's broader logistics ecosystem.
Five years ago, the company based in Geislingen selected Körber's warehouse management system (WMS) for a new 40,000 square meter distribution center in Dornstadt. Based on this successful partnership, WMF chose Körber again.
Bundling all logistics capacities in Dornstadt lied at the heart of this project. "Today's supply chain demands highly integrated solutions", says Dirk Hejnal, CEO of Körber Supply Chain. "That's because businesses must be able to adapt in an instant; being able to add in new, emerging technology to solve both broader challenges – such as adjusting for peak seasons and building new facilities – or day-to-day tasks like changing a customer's order before it leaves the warehouse or re-routing it once in transit."
Körber provided and integrated a fully automated shuttle system, and more than a dozen additional work stations for goods-to-person and shipping processes. Planning and management of goods will continue to be centrally managed with the K.Motion WMS. All of this was achieved without any interruption to ongoing operations. As a result, the WMF Group significantly simplified its supply chain operations, offers distributors even better service and strengthens competitiveness of its consumer business.