Bubble Wrap: Pop or Flop?
5th January 2016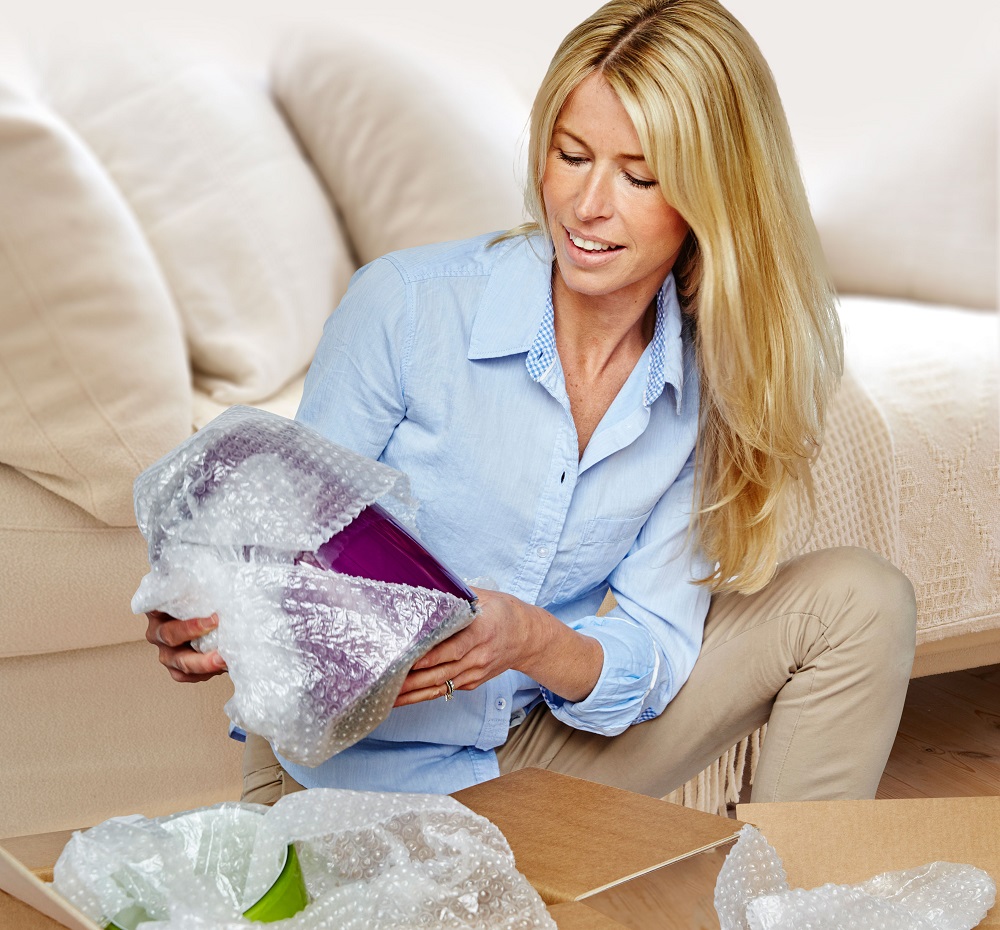 The packaging we love to pop has an unlikely beginning. In 1957, two engineers, Alfred Fielding and Marc Chavannes decided they wanted to create a new type of textured wallpaper. They experimented with shower curtains, sealing two together which trapped a layer of air bubbles between the surfaces. Although the wallpaper never took off, the creation sparked a eureka moment, inspiring the creation of a protective product which features in nearly all our packaging solutions today: Bubble Wrap®.
After refining their invention, the two engineers started to sell their new product under the name of AirCap®, replacing newspaper as the protective packaging of choice and revolutionising the packaging landscape. AirCap® is trademarked in North America as the more universally used name Bubble Wrap®.
AirCap® has retained its popularity with retailers and consumers since its invention. AirCap® is actually proven to make people happy – popping AirCap® is listed in Bupa's Britons' Top 50 Simple Pleasures list.
The product also puts a smile on retailers' faces. AirCap® has diversified and adapted with their needs throughout its 50 years on the market. The size of bubbles have been made both bigger and smaller, to enable greater versatility in protection as market demands have changed over the years.
AirCap® has been added to the lining of envelopes, leading to the development of a whole host of protective mailers. This simple, but highly effective application of the bubble technology makes it quicker and easier for retailers to pack and ship products.
As we entered into the digital age, AirCap®'s flexible and cost-effective protective packaging solution has continued to prevail. According to PwC, growth within the online retail market is moving at a rapid pace of 15% annually, signalling that protective packaging solutions are more important than ever. AirCap® is still proving to be an integral part of packaging solutions for the increasing online retail presence, helping retailers to avoid unnecessary costs eating into margins largely due to product returns incurred through product damage during transit.
With AirCap® being such a trustworthy and cost effective packaging solution, there have of course been imitations of the original design. This could be seen as one of Sealed Air's biggest threats to AirCap®'s popularity; the market is teeming with manufacturers and suppliers of similar products. Price elasticity means that new manufacturers have entered the market with cheaper alternatives, with cheaper production costs that produce lower quality bubbles. This has led to market commoditisation, with retailers sometimes selecting bubble based purely on the lowest available price. While this can initially look good on balance sheets, it can cost retailers in the long-term as the bubbles offer lesser protection, meaning retailers over-compensate during packing by using higher volumes of packaging. This increases material and transportation costs.
Inferior quality bubbles will go flat overtime, heightening the risk of product damage during shipping. This leads to further costs for retailers as they have to ship replacement products and it can also create an assumption that bubble is not the right protective packaging solution for them, causing them to look at alternatives.
Although the competition within the market is present, AirCap® has created a superior position within the market, boasting an unmatched track record. This comes from its unique and patented technology, Barrier Bubble®. Unlike other bubble wraps, this technology offers higher fullness and thickness of each bubble and also maintains better consistency of air retention across each bubble. This reduces the potential for bubbles to pop during storage and handling, and provides much longer lasting cushioning that allows, in some cases, for multiple uses of AirCap® sheets. These technological advancements allow Sealed Air to retain its global marketplace lead for bubble packaging.