B2A Technology to Build Automated Storage Warehouse for Castel Group
21st June 2018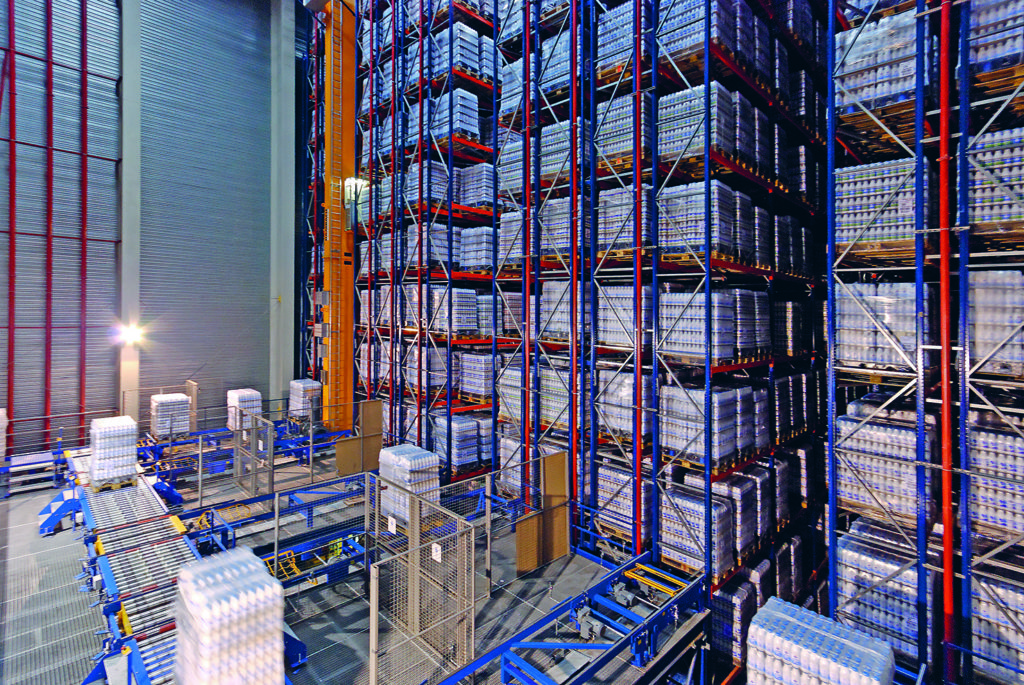 The Castel Group has asked Alstef and BA Systèmes, now united under the banner of B2A Technology, to design and implement their new automated storage warehouse with order picking on a site in Blanquefort (France, Gironde Department).
The Castel Group is the world's third largest beverage merchant. The Group is building its new headquarters along with a new production centre in Blanquefort. Alstef and BA Systèmes have offered a complete turnkey solution  to meet those modernization needs.
The project comprises 3 cells for a total area of more than 27,000 m². The first  is intended for the storage of wire containers (4400 locations on 5 levels) and TSR riddling containers (4200 locations on 4 and 5 levels). This temperature and hygrometry-controlled area is reserved for the French "Crémant" sparkling wine. The storage of wire and TSR containers is ensured by a fleet of counterbalanced AGVs type (GF).
The second cell hosts the receiving and the gravity shipping areas, as well as a bulk storage of 25,060 locations at ambient temperature. This warehouse is comprised of 6 multi-depth storage aisles (6 stacker cranes with satellites), supplied by 8 double powered conveyors AGVs (CM2).
The third cell includes a traditional manual storage of 2,100 locations and an automated buffer storage of nearly 2,500 locations (3 single-load / single-depth stacker cranes) supplying the manual picking area. The 4 ergonomic order-picking shafts workstations, EasyPickStation, are supplied with master pallets by 2 sequencing shuttles. The outfeeding of the subassemblies is also ensured by shuttle.
The entire 27 000 m² facility will be managed by Stockware® WMS developed by Alstef. A specific add-on for load composition of sisters' pallets has been added. This module can optimize the number and the size of the pallets but also compose the load while respecting the constraints of fragility, orientation and weight of the products as well as specific customer constraints (non-alternating layers, contiguous products, etc.). Finally, the heterogeneous pallets thus composed make it possible to optimize transport.