B2A Technology Becomes Alstef Group
24th September 2020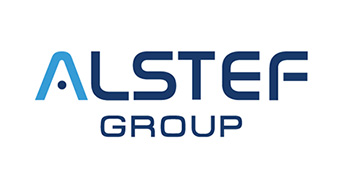 The world is evolving, and along with it, so are the needs in industry, logistics and e-commerce. That is the reason given for B2A Technology becoming the Alstef Group. Following the acquisition of the New Zealand company Glidepath and the appointment of Nicolas Breton as Chief Operating Officer, the group has chosen a new name to address these new challenges and drive its development. This new name is part of a new corporate project which focuses on meeting customers' needs, providing a wider range of solutions and mobilizing all its teams worldwide.
Alstef Group has increased the global scope and scale of skills between its different entities to better support its customers in their challenges. The ability to share in a greater pool of resources
may permit the company to be closer to its customers, more responsive, and to take on larger-scale projects. "The historic commercial success achieved with the automated baggage handling system of Santa Lucia Airport in Mexico is symbolic of Alstef Group's new strength. By having our teams in France and New Zealand working together, we will succeed in delivering the largest project in our history within a record time," says Pierre Marol, President of Alstef Group.
In line with this new strategy, the product range for airports will be rationalized to keep only the best products from each entity providing customers with an optimized solution. Customers need the best software solution to improve their productivity, meet their deadlines and adapt to a fast-changing world. So additionally, Alstef Group is accelerating its own investment in IT by strengthening its teams and committing to the redesign and harmonization of its software suites. In doing so Alstef Group is working towards more intelligent management of its customers' facilities.
As a reputable provider of automated turnkey solutions for airport, intralogistics and healthcare markets, Alstef Group has recently – significantly – expanded its range of solutions and is not
planning to stop there. Robotic and automated order picking is a major challenge for industrial and logistics players today, and Alstef Group has demonstrated its ability to design and implement intelligent systems for many customers. "The COVID crisis has highlighted the competitive advantage of customers for whom we have installed robotic solutions. A 3PL customer told me recently that they would not have been able to handle the incredible volume fluctuations of the last few months without our installation," said Nicolas Breton, Chief Operating Officer of Alstef Group.
As a key player in the heterogeneous pallet preparation, Alstef Group continues its expansion in the world of parcels and articles thanks to its partnership with Autostore, and has the clear ambition to provide solutions to e-commerce operators.