AutoStore Joins Dematic's Supply Chain Optimisation Portfolio
4th September 2017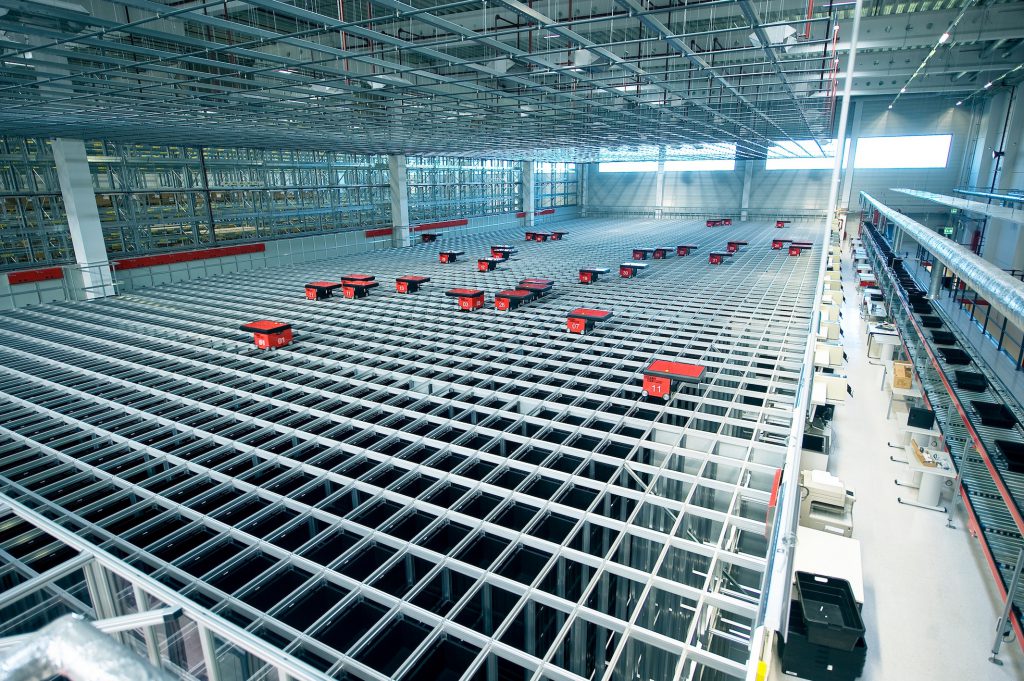 AutoStore, inventor and provider of the grid-based, scalable warehouse automation system, has signed a strategic agreement with Dematic, global supplier of integrated automated technology, software and services.
As a result of the contract, the extreme high-density storage and goods-to-person picking system designed and manufactured by AutoStore will become part of the respected system integrator's supply chain optimisation solutions portfolio. Dematic will offer, configure, engineer, install and support AutoStore® as a sub-system within its overall supply chain installations, or as a standalone storage and fulfilment solution. The partnership will enhance AutoStore's market presence, as well as position it to keep pace with the growing demand for its warehouse automation systems.
The AutoStore system is a logical fit for the Dematic portfolio, providing a greater selection for customers tasked with optimising their storage and order fulfilment capabilities.
AutoStore is a modular storage and piece picking system that can be easily installed in low or irregularly shaped buildings and around pillars, to optimise storage density. The system has a low energy requirement, with energy recovery taking place during bin lowering and robot braking operations. AutoStore has a capacity of 4x or more than conventional storage approaches, while the goods-to-person approach eliminates order picker travel time and boosts productivity.
The infrastructure of the Autostore system is independent of the building structure, allowing cost-effective installation in existing facilities, as well as the feasibility to disassemble and relocate it to a new warehouse when required
Karl Johan Lier, CEO and president at AutoStore, said: "AutoStore continues to grow at a substantial rate, and as a result, we are delighted to work in partnership with Dematic. They will enhance our market presence and give us the excellent global support we need to keep pace with expansion. We believe that AutoStore fits very well into their portfolio of products, and we are looking forward to a fruitful relationship with Dematic."