Automation Upgrade Achieves 30% Output Boost at UK Honda Site
5th October 2017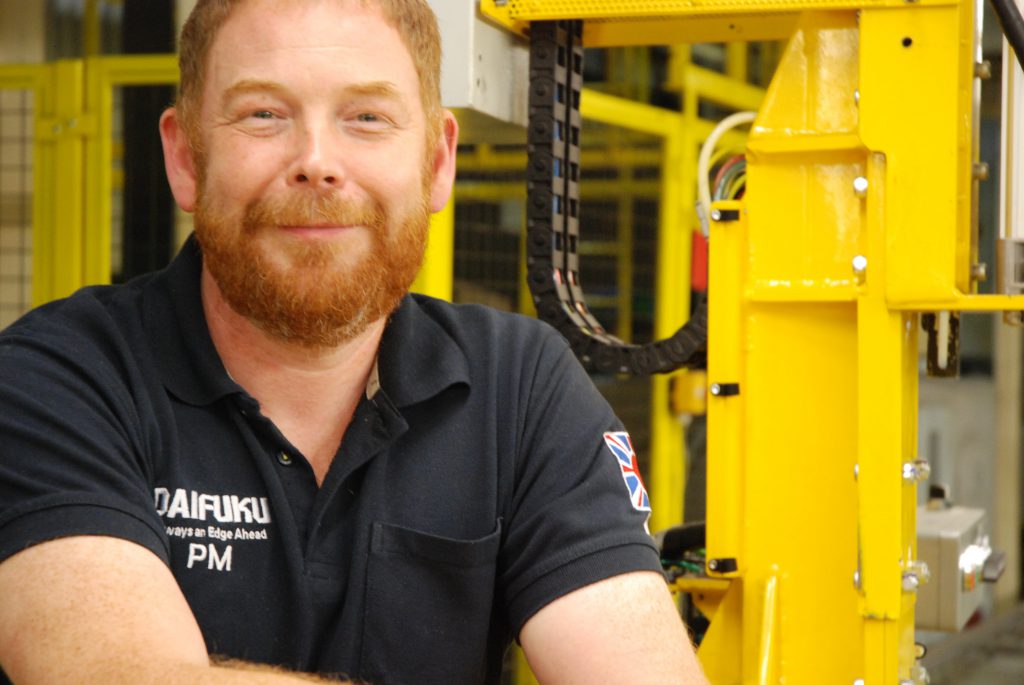 Daifuku, the global leader in automotive factory automation, has completed an upgrade project at Honda of the UK Manufacturing, which has achieved a 30 per cent increase in output. Completed during a series of shutdown periods over the past six months, the project demonstrates how significant improvements in productivity can be achieved through enhancements to existing logistics processes.
In 2016, Honda confirmed its Swindon site as the global production hub for the all-new Civic. It has since invested a further £200m in the plant, which now employs more than 3,500 people. Working closely with Honda engineers, Daifuku was tasked with increasing daily production from 640 to 790 units.
In terms of cars rolling off the line, this meant speeding up the production rate by 16 seconds – reducing the time finished vehicles were delivered from 85 seconds, down to 69 seconds.
Paul Mack (above), project engineer at Daifuku, said: "Daifuku has a long and very successful relationship with Honda over a period of decades. A lot of the conveyors, lifts and other lineside logistics equipment inside the Swindon plant has been there for twenty years, and continues to work reliably and safely. Given their strong environmental ethos, the team at Honda was keen for us to retain as much original equipment as possible, while enabling the sizeable increase in output."
To achieve the 30% increase in productivity, Daifuku engineers focused on three main areas of the lineside logistics process:
• Triple decking vehicles exiting the paint shop – preventing bottlenecks
• Creation of more workstations at various strategic locations – increasing productivity
• Changing the structure of the line to accommodate the introduction of kitting and complete units – improving supply chain efficiencies
The significant increase in lineside efficiency was produced by carefully increasing the speed of the chains that transported the vehicles down the line. However, this enhancement was not as simple as it might first appear.
Mack explains: "Turning up to speed on the chains sounds simple, but we had to consider several key effects of this change – most notably safety. Large metal objects moving within a tightly controlled, highly populated space deserves careful consideration. And that's exactly what we did."
During the testing phase, bumping of body shells was identified as a potential problem. This issue was overcome by the development of bespoke cushion stoppers for each stop station.
Another small, yet vitally important element of the process that was accelerated to good effect, concerned the drop lifters. Here, high flow, second exhaust units were installed to shave vital seconds off waiting times between vehicle transfers.
Mack said: "Every time we transferred a car from the lifters onto the conveyor, it was taking up to ten seconds for the air cylinders to return to a neutral, safe position. So, by developing a reverse gear for the pumps, we clawed back valuable seconds at every vehicle transfer."