Automation at your fingertips
21st May 2021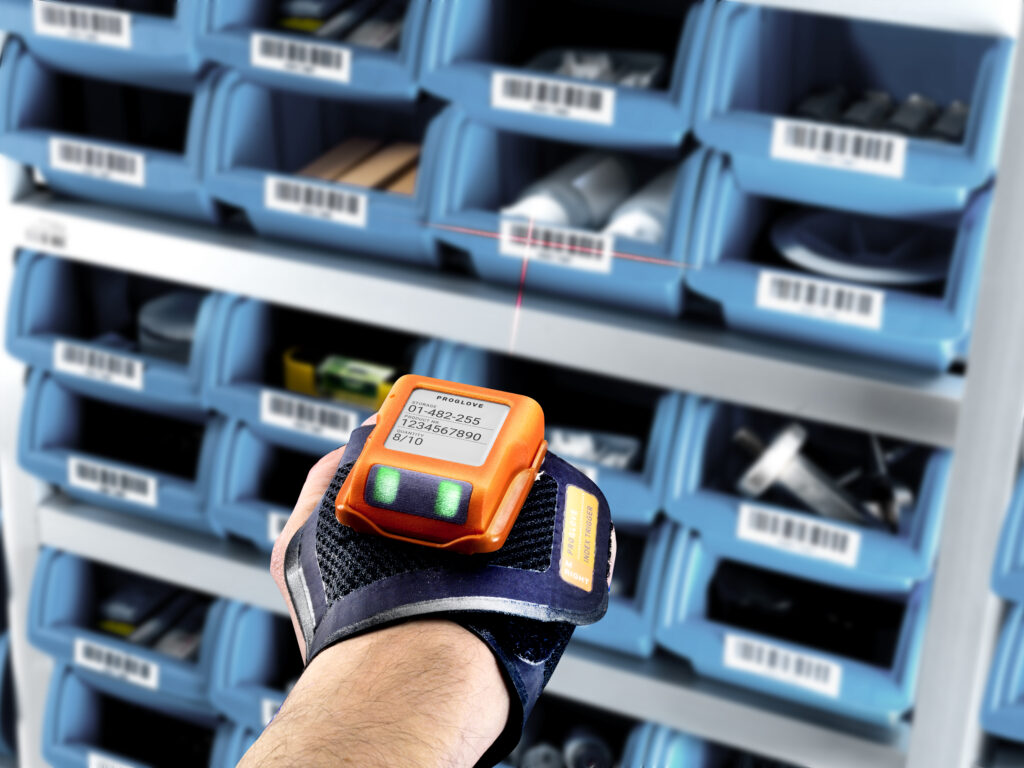 Big Box Group has teamed up with ProGlove to make automation a more attractive, affordable and accessible proposition for small- and medium-size enterprises (SMEs), helping them identify better ways to save costs and improve efficiencies.
Jason Dyche, director of Big Box Automation – part of the Big Box Group – says the wearable and wireless scanning technology is an exciting and innovative solution for retail, ecommerce and third-party logistics (3PLs), as the importance of automation within the industries continues to grow.
He said: "We have one simple aim, and that's to help our clients hit their targets and achieve their objectives. This partnership with ProGlove is just another way we can help them work faster, reduce dwell time and improve their return on investment (ROI).
"At Big Box Automation we use data to identify cost-saving opportunities. Picking, moving and sorting takes a varying amount of time depending on the technology you use, so we look at where the gaps are and provide solutions like ProGlove that can really speed up the process."
ProGlove are barcode scanners designed to be mounted on the hand. They allow the wearer to get instant and reliable scans while leaving both hands free to focus on their job.
One client that has really benefited from the technology is ecommerce expert Rex Brown, which provides many of the world's largest consumer goods businesses with best-in-class solutions for accessing marketplaces and social commerce channels.
Jason continues: "Rex Brown are picking 18% faster compared to the previous technology they were using. The accuracy of the scanner, which works from more angles and greater distances, is really helping them to pick faster, and more precisely, than before, especially when it comes to those hard-to-read barcodes.
"The data of the scan goes instantly to their existing mobile Enterprise Resource Planning (ERP) applications. Ultimately, it's making life easier and less painful for them – and, crucially, it's delivering on ROI."
By observing the activity in warehouses, Big Box Automation is able to see where time and energy is being lost, and how its sister partnerships with Balyo and GreyOrange – in addition to ProGlove – can add value.
"Through our trusted partnerships, we have the ability to draw everything together and keep things simple and affordable for a scope of businesses, from SMEs up to blue chips," adds Jason.
"Knowing what we have in the locker, we can collect data based on current activity and apply automation solutions to offer the best ROI to the client.
For the vast majority of businesses, automation has become a necessity to keep pace with the modern market.
Jason concludes: "We all know how technology has influenced our day-to-day lives through the emergence of online delivery, which is driven by automation and robotics. That same technology is now available across all business sectors.
"Almost every business is facing the same challenge, and what we're trying to do is show – through our data analysis, ROI projections and partnerships – that automation and robotics can be a genuine solution for those businesses who perhaps thought it was beyond their budget.
"SMEs, 3PLs and ecommerce most certainly have a seat at the automation table. Being proactive today means being less reactive tomorrow."