Automation: Driving Force to Supply Chain Efficiency
2nd March 2023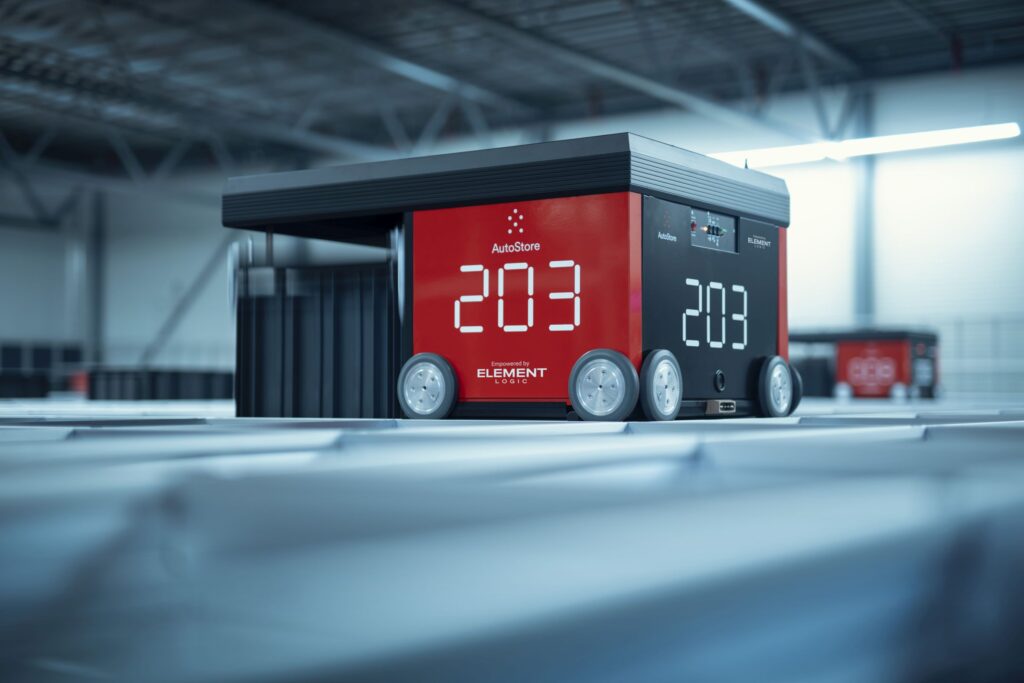 Robert Branigan, vice president of international distribution and logistics at Wonder, says that automation is the driving force to improving supply chain efficiency.
With advancements in technology benefitting consumers and businesses alike, increased automation will be one of the key supply chain trends in the coming years. This implementation is gathering momentum, and being agile is key to businesses meeting customer demand in the ecommerce era. However, there are complexities when introducing any type of automation. Considerations from choosing the right system and partner, to the implementation and meeting performance expectations must be taken into account.
Why automate supply chain operations
The requirement for automation comes down to providing customers with the level of service they demand to enable a customer-centric supply chain. Systems need to operate relative to the order sizes to enable efficiencies. Therefore, there needs to be an understanding of how to best make use of automation, and more so in markets with lower product margins. It is important for supply chains to allow next-day delivery to be achieved which is now common practice and within standard expectations, and automation can support this.
Understanding the challenges of automation
Businesses need to undertake a process of due diligence to ensure they understand their precise requirements and select the correct type of automation. It is essential businesses install the right automation system. If a system doesn't deliver as intended, it could be hugely problematic and disruptive to a business, and consequently, impact customer service. There are usually limited options to recover and maintain order flows if automation fails. This can ultimately put pressure on businesses, as consumers will shop elsewhere if the desired levels of customer service aren't provided.
The less complex back-office systems are, the better automation also becomes. Back-office systems need to be integrated and robust to enable an efficient process from receipt confirmation to despatch and customer delivery.
Consumer demand is driving automation
Consumer demand has played a pivotal role in the introduction of automation. The B2B market in the UK is already saturated, so growth projections will ultimately come from B2C demand.
At each stage of the modern supply chain, automating any steps in the process which are prone to errors is key to supporting the needs of customers. This can help break down silos between supply chain links. E-commerce has accelerated the requirement of businesses going down the automation route and the pandemic has further increased this. As such, businesses became more interested in automated systems to remain competitive.
Upskilling staff
Automation brings a different way of planning, ensuring it is optimised and how it can impact processes within other parts of the business. It creates opportunities for businesses, due to it requiring a different level of skill and provides the opportunity for warehouse operatives to learn new skills and further progress their careers. Businesses will get the best out of automation by, for example, hiring planning managers with highly developed analytical skills that also understand general business dynamics. To drive efficiencies, operations managers need to understand more about material flows. Systems superusers also need the ability and knowledge to avoid disruption and understand exactly how everything works to include any other associated equipment, from conveyors to packing machines.
Utilising the power of automation to improve supply chain efficiencies
Although there are many factors for companies to consider when introducing automation in supply chain operations, the most important one is whether it will deliver, and also support, long-term strategic plans. At Wonder, we understand the benefits of harnessing supply chain automation. That's why we've invested £8m in a state-of-the-art automated warehouse robotic system and distribution centre (DC) reconfiguration at our Milton Keynes headquarters. Our AutoStore system enables increased stock availability within one central location and a faster order turnaround time for all customer channels. It also allows for greater capacity to handle a larger number of customer orders and an extended next day delivery cut-off to 9pm for B2C customers.