Automation Boost For GAC Dubai Contract Logistics
13th December 2016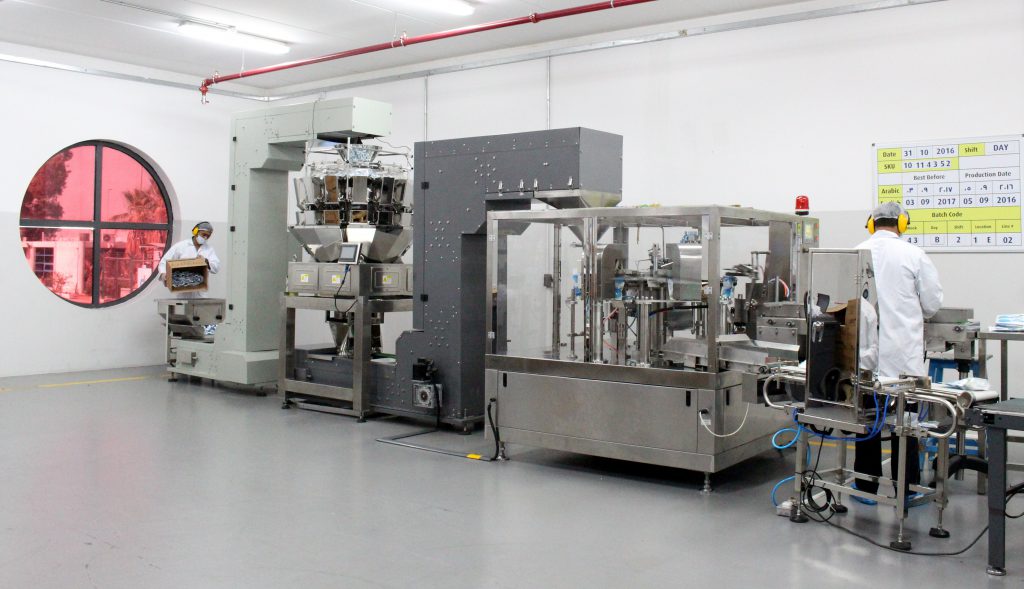 GAC Dubai has further boosted the efficiency, hygiene and accuracy of its handling of sweet treats for the world's largest chocolate and confectionery manufacturer with the addition of an automated bagging machine at one of its Contract Logistics food grade clean rooms in Jebel Ali Free Zone.
It represents even greater commitment to delivering optimum Value Added Services (VAS) in repackaging mini-chocolate bars received in bulk, and customising them for the local and regional retail markets. The automated line is capable of producing up-to one million sales every month, and capacity spikes can be managed with support from manual packing operations.
Handling on average 7.5m units per month with a permanent headcount of 200 staff, GAC Dubai's Value Added Services provide a range of support solutions including: ensuring statutory compliance with date and batch-code inkjet printing and Arabic labelling; marketing support through promotional packing, sleeve wrapping, shrink wrapping and repackaging; quality checking; and price & security tagging.
GAC pioneered contract logistics services in the Middle East in 1993 when it opened the region's first distribution centre in Dubai. Today, the 103,000sqm GAC Logistics Park in the Free Zone is still one of the largest and most advanced in the region comprising of 54,000sqm of warehousing space and specialising in Food & Beverage and FMCG cargo.