Automated Carrier Solution For Pre-Packaged Food
6th December 2016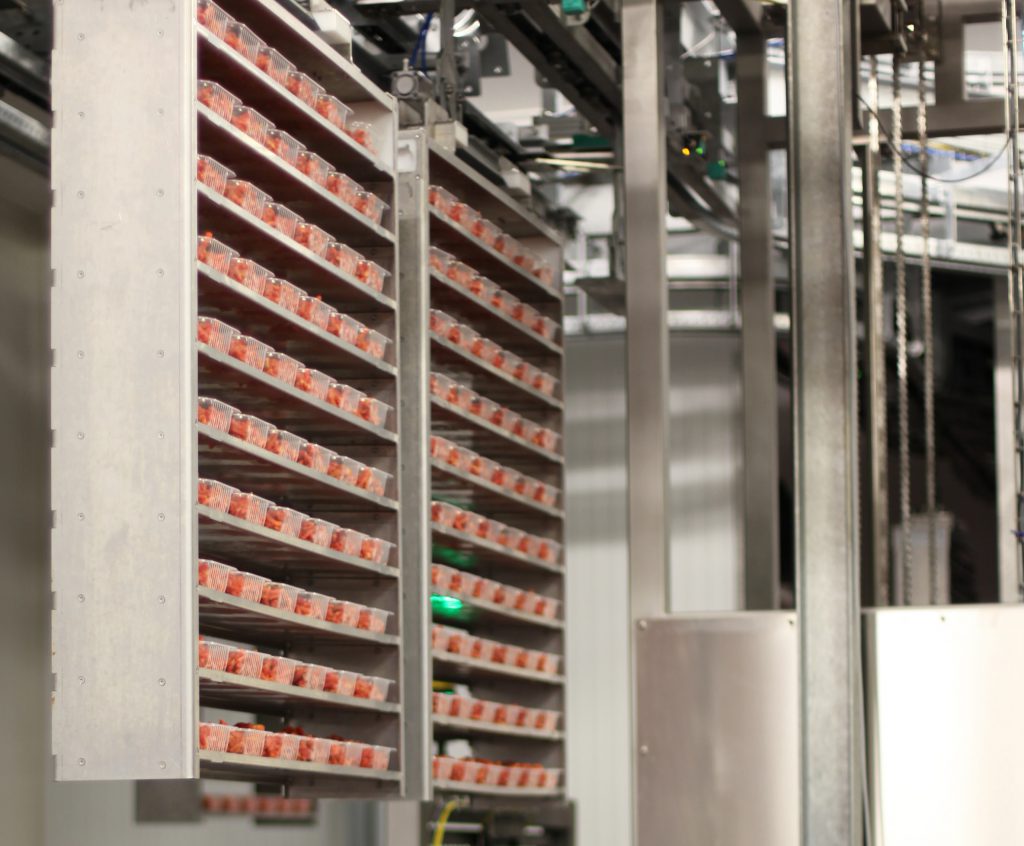 CSB-Automation AG has developed what it calls a "unique" load carrier system, the CSB –Hang & Move, to optimise the handling and transport of open trays of pre-packed foods.
Traditionally plastic containers are used for the intermediate storage or in-house transportation of these packs. Loading and unloading by hand requires a lot of manpower while handling the open packs creates hygiene risks.
The CSB-Hang & Move eliminates these problems through the use of a newly-developed load carrier, called the Gondola, into which the filled trays are inserted and then ejected. The process can be carried out semi- or fully-automatically as required.
The loading and unloading technology of the gondolas offers enormous speed and efficiency gains: at every station, up to 120 packs can be loaded and unloaded in one minute. Combined with complementary conveyor systems, this creates a powerful transport, storage and sorting system that substantially reduces manpower requirements.
For further processing, such as sealing, the trays are simply pushed out, and the Gondola is ready for the next load. As a result, considerably fewer staff are required and utilisation of the packaging machine's capacities is improved.
In addition, work steps can be more easily separated. For example, filling and sealing operations can work independently of each other and in this way achieve much higher outputs.
The company says the system offers improved hygienic conditions of sensitive meat products, while the gondolas have unique IDs so that traceability and stock management are maintained at all times.
"The CSB-Hang & Move is the key to handling a wide variety of pre-packed products in an efficient manner," says Max Studer, managing director, CSB-Automation AG. "This is confirmed by reactions from the relevant customer segment. In the USA, for example, we and our partners from mechanical engineering are currently introducing a solution with 11 loading stations and eight unloading stations as well as the required conveyor systems. In this project, too, process steps in production and packaging are completely decoupled in order to achieve better plant utilisation in both areas."