Austrian Automator Claims Revolution in Split Case Picking
4th April 2018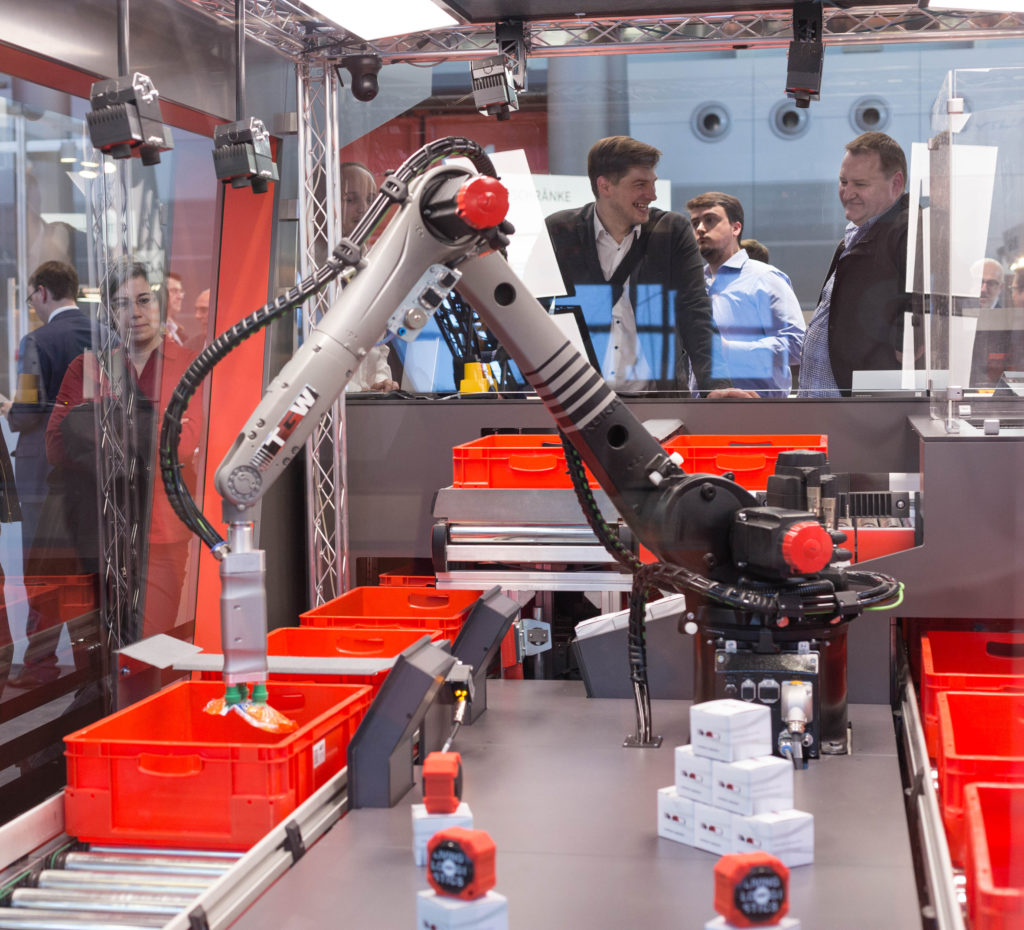 Automated materials handling solutions specialist TGW Logistics has developed a revolutionary system for fully automatic split case picking, using robots with its goods-to-person smart piece picking solution FlashPick®.
Integrated with the PickCenter Rovolution module, the intelligent, self-learning and flexible Rovolution robot constitutes another high-performance element of the FlashPick® solution and seamlessly fits into TGW's system environment.
The standardised but modular concept of FlashPick® allows for upgrades or replacements at any stage in the customer's lifecycle. With PickCenter Rovolution, a customer can chose to add robots to as many or as few workstations as required.
Able to pick a variety of products and to utilise machine learning techniques to adapt intuitively to changes in business models and product mix, Rovolution picks products accurately and quickly into totes or cartons.
Built on the intelligent TGW Software Suite that incorporates sophisticated algorithms to continuously prioritise orders based on configurable profiles, the FlashPick® system allows for later order cut off times and/or earlier deliveries. It automates split case picking and can be configured to interleave orders from different distribution channels while supporting the variable and frequently changing inventory assortments in the food, apparel and general merchandise industries.
"Rovolution brings a new era of robotics to the material handling industry, incorporating cognitive and machine learning techniques that allow enhanced performance and decreased total cost of ownership," says TGW account director Mike Hilton. "The system has been developed specifically to help companies, particularly those in the e-commerce and omni-channel retail order fulfillment space, to meet the challenges raised by labour shortages, customer expectations, product life cycle changes and specific distribution channel requirements."