Austria Tool Specialist Kellner & Kunz Expands with TGW
19th July 2019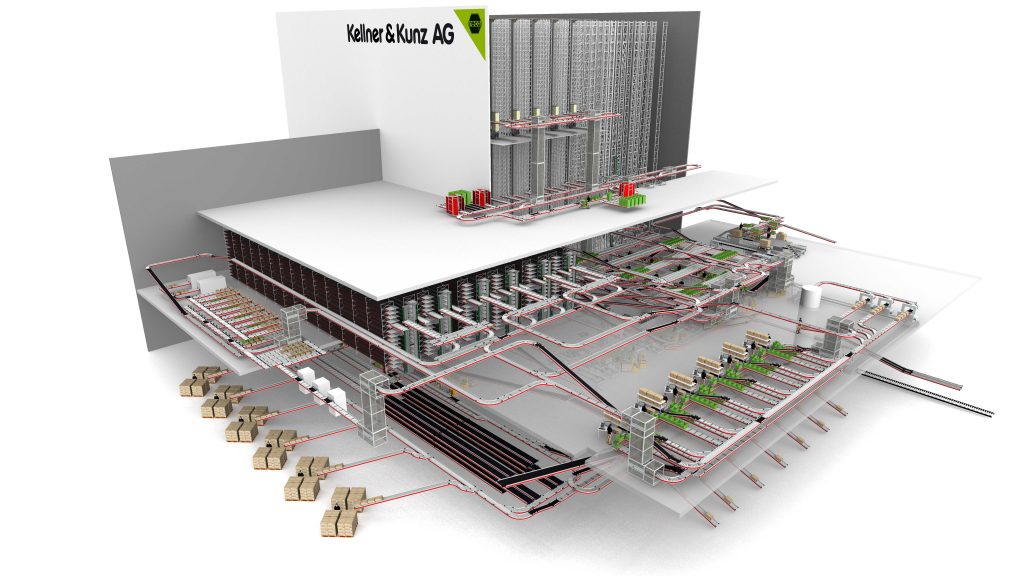 Kellner & Kunz, an Austrian specialist for tools, fastening technology and C-parts is preparing its central logistics in Wels, Upper Austria, for the future – with the help of TGW know-how. The European hub of Kellner & Kunz is located in the immediate vicinity of TGW: Both companies have a long-standing business relationship. In establishing the basis for future growth, Kellner & Kunz has decided to expand the existing warehouse by adding state-of-the-art automation. Construction work in Wels has already begun, and by April 2020 a high-performance solution through combining an automated mini-load warehouse with the shuttle system will be in place.
Kellner & Kunz AG was founded in 1922 and is now a leading supplier of tools, fastening technology, and C-parts. The company supplies craftsmen, manufacturing companies, and the automotive sector. In 2018, the company, which is part of the international RECA-Group, showed a turnover of more than EUR 273 million and a workforce of about 1,300 employees. Customers in Austria and Europe are supplied from the Wels headquarters with over 120,000 products. Speed and short throughput times are crucial for this.
Customised logistics concept
The growth of recent years has increasingly pushed intralogistics to its capacity limits. Therefore, Kellner & Kunz decided to extensively expand the existing plant with a powerful and at the same time flexible combination of a miniload warehouse and a shuttle system. This solution allows for high throughput and fast throughput times – thereby laying the foundation for efficient delivery. TGW technology ensures optimum performance through smooth interoperability.
"The order is a great vote of confidence for TGW, and a further step in our long-standing partnership," confirms Johann Steinkellner, CEO Central Europe at TGW. "Kellner & Kunz will benefit from significantly increased performance thanks to the custom-made system and is thus ideally positioned for the future. We are particularly pleased that the new system will be working in the immediate vicinity of TGW."
The automated miniload system is equipped with 15 Mustang Evolution storage and retrieval machines in an anti-pendulum version. The solution is supplemented by a shuttle system with four aisles, 62 Stingray shuttles, and 17,000 storage locations. The functional areas are connected to energy-efficient KingDrive® conveyor technology, and TGW Commander handles control of all processes. The scope of supply also includes six high-performance TGW PickCenter.
Full service contract for 10 years
Kellner & Kunz will also rely on TGW's expertise for Lifetime Services support – within the framework of a 10-year service contract. The package includes hotline, maintenance, on-site technicians as well as spare parts management.