Another Win with French Retail Giant For Vanderlande's Storepick
23rd November 2018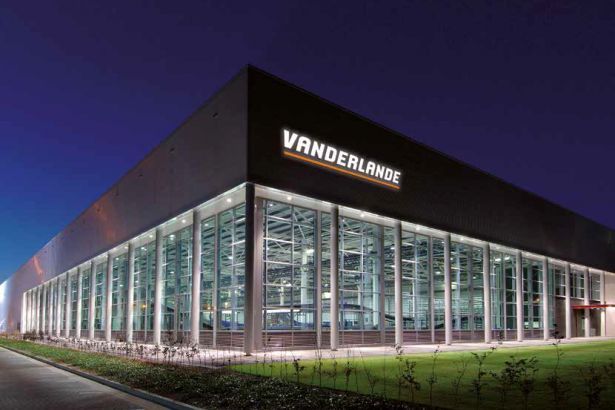 French retail giant E.Leclerc has signed a contract with Vanderlande for the delivery of an automated case picking solution – STOREPICK – at its Scadif distribution centre (DC), located southeast of Paris. A three-year life-cycle services contract has also been signed and the project is expected to be completed by early 2022.
The agreement follows the successful implementation of a similar system at another E.Leclerc DC in Socamaine (near the city of Le Mans). This was handed over for live operations in the summer of 2018.
Vanderlande's STOREPICK solution comprises a range of cutting-edge equipment. Nine pallet cranes will be used to store up to 59,000 pallets. These will be transported to two manual – and two automated – workstations in order to depalletise product cases on to trays.
Product trays are then stored in a storage system (containing 150,000 locations) using microshuttles. From this location, the product cases will be delivered to eight palletising stations where robots will build storefriendly pallets automatically.
"We're proud to have signed this contract with such a well-known retailer," says Vanderlande's Executive Vice President Warehousing and Parcel Terry Verkuijlen. "Despite the challenges and the time it took to obtain building permits due to strict local fire and safety regulations, we used our time effectively to prepare for an efficient implementation. This contract also demonstrates that E.Leclerc is highly satisfied with our previous project at Socamaine. It can be fully confident of receiving another state-of-the-art solution in the form of STOREPICK."