Anniversary Celebrations for Nord Eastern Europe Subsidiary
3rd January 2018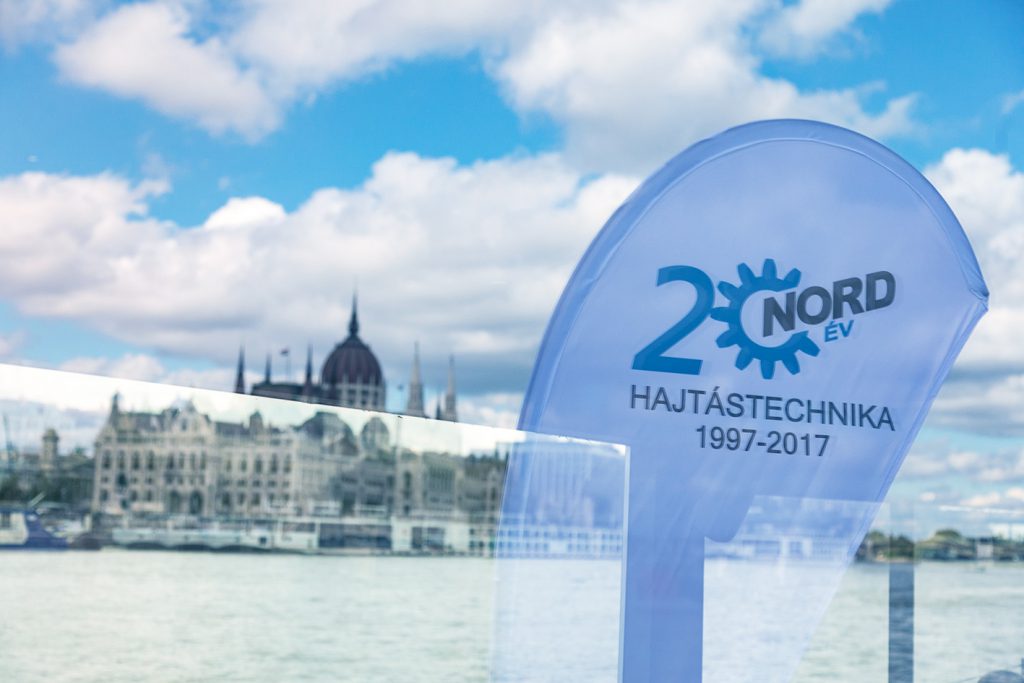 Drive specialist Nord has been celebrating a special anniversary. Founded in 1965 in Bargteheide, NORD Drivesystems soon became international and set up production facilities and subsidiaries around the world. After the fall of the Berlin Wall and the end of the Eastern Bloc, in the 1990s the drive specialist focused itself towards Eastern Europe and has been present in Hungary since 1992.
From the start, the Budapest agency for distribution, sales and technical service grew rapidly, and outgrew existing capacity. To cater for the great demand, Hungarian subsidiary "NORD Hajtástechnika Kft." was founded in 1997. In the years that followed, NORD Hungary continued its upward path, so much so that the location to the north of Hungary's capital had to be expanded in 2012.
On 22 September 2017, NORD Hungary celebrated its 20th anniversary together with customers and partners. Some 80 guests enjoyed a boat tour on the Danube, past the famous Budapest sights such as the parliament building, the citadel, the fishermen's bastion, the castle palace and the chain bridge.