Amazon invests €400m in robotics and technology
6th October 2022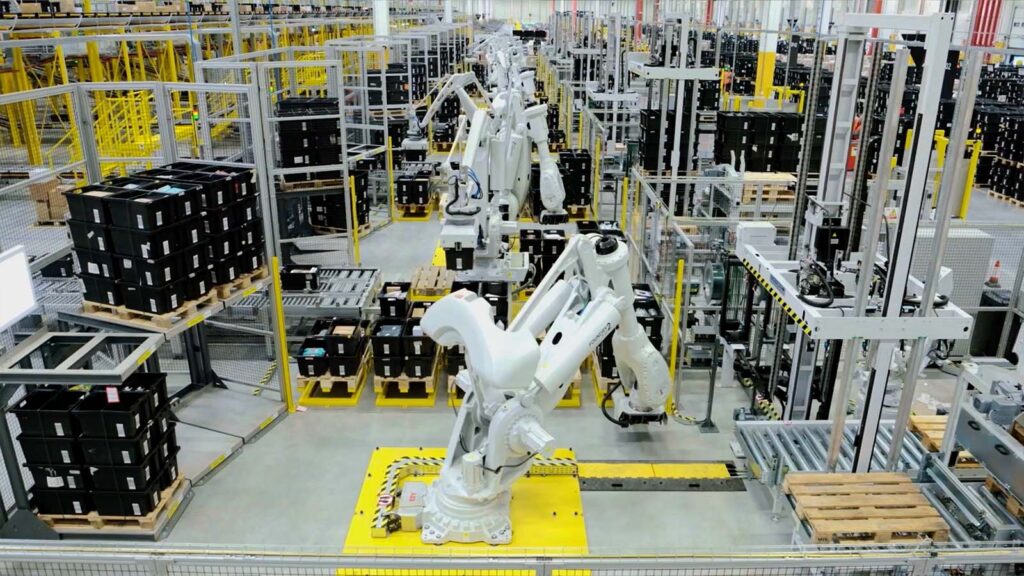 Amazon has revealed that it has invested more than €400m in new technologies over the last three years, enhancing the company's fulfilment centres and employee experience.
Amazon says it has a rich history of developing and introducing cutting-edge technology into its logistics network and is continuing to invest in supporting employees in their roles, improving safety at work while providing customers with a wide selection of products and fast, reliable delivery.
Behind this investment is the company's European Advanced Technology team. Created in 2019, it is specifically focused on hardware and software development and technology testing for industrial robotics, autonomous vehicles, automated packaging and sorting technologies at Amazon's fulfilment centres.
The team, based at Amazon's European Innovation Lab in Vercelli, Italy, has been responsible for the introduction of more than 550 new pieces of technology to Amazon fulfilment centres across Europe in three years. These include:
Item sorters – a fully-automated sortation system that reduces muscle strain by removing the need for an employee to rummage through a tote (a large box) to look for items.
Pallet movers – a large robotic arm that eliminates the need to use forklifts to carry pallets, and automatically moves multiple items from one location to another.
Tote retrievers – a machine that lifts totes and places them on conveyors automatically.
Automated guided vehicles – support robots that seamlessly drive around the site carrying items for people, reducing the amount of walking required and alleviating the need from employees to push and pull carts and totes.
The development and introduction of this technology is part of over €100bn invested in Europe by Amazon since 2010. Amazon has continued to create jobs at the same time, now employing more than 200,000 people in permanent roles across Europe. In 2021 alone, Amazon created more than 65,000 new permanent positions across its European businesses.
Stefano La Rovere, Director, Worldwide Robotics Advanced Technology at Amazon, said: "Throughout its history, Amazon has invested in technology and innovation to support our employees in their daily roles, improving safety at work and providing customers with fast and reliable delivery.
"In just three years, we've invested more than €400m in research and development and introducing more than 550 new pieces of new technology into Amazon's fulfilment centres across Europe. What's exciting is we've only just begun, with more cutting-edge technologies being invented that will be deployed over the coming years."
Technology supports the creation of new roles
The investment in technology has made it possible for people to develop new skills or take on new roles. To support skills development, Amazon's Career Choice program provides funding of up to €8,000 over four years for nationally recognised courses, including in IT and robotics. New roles created as a result of this technology investment include:
AR Tech: Engineers who use Kindles showing a virtual map of the Amazon Robotics floor to identify safe entry/exit paths so they can collect robotic drive units carrying products for maintenance.
Amnesty Floor Monitor: These employees use the same Kindle systems to plan paths onto the robotics floor to retrieve items that have fallen from shelves.
Quarterback: These roles manage a team of Amnesty Floor Monitors (above) using a live map of all live Amazon Robotics floors in the building to coordinate their movements and provide guidance on the quickest route to fallen items.