Adding value through smart solutions
11th August 2021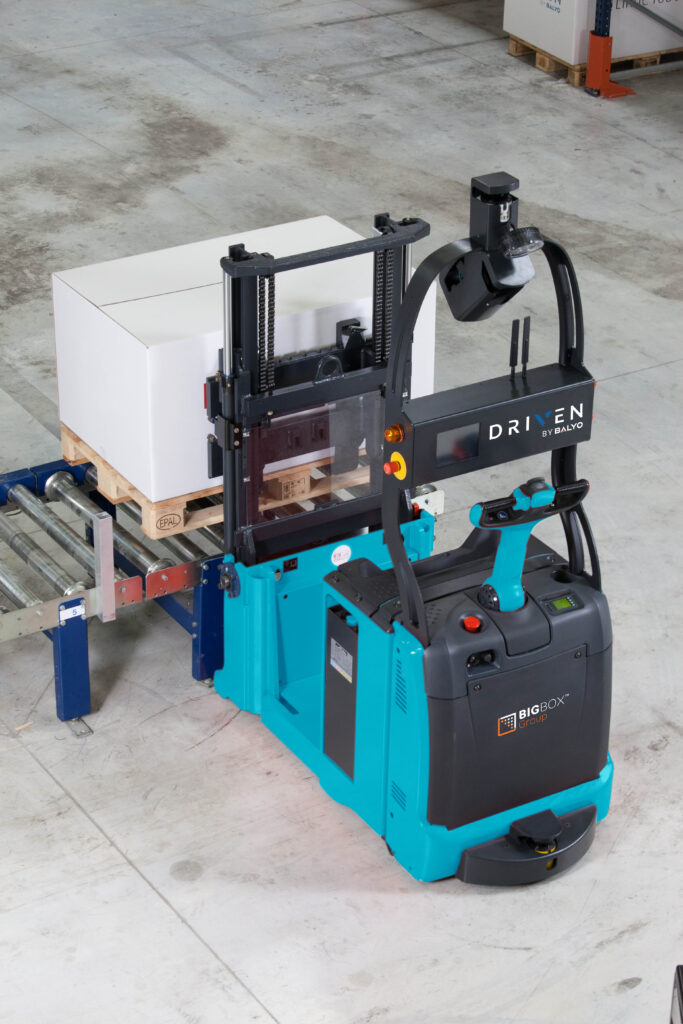 Business, and indeed industry itself, is constantly reacting and evolving, driving the race to discover new ways to gain a competitive advantage. While the focus is often on the 'what' — the physical products that come to market — Big Box Group Director Iain Gillard says the way technology is integrated is equally as vital in helping businesses achieve a more profitable future.
Automation has seen strong growth over the last 18 months and its advantages are obvious. Picking, moving and sorting with robotics can help improve efficiencies and, ultimately, the bottom line. But there's more to it than that, says Iain.
"Businesses face challenges every single day. Often, they want quick, cost-effective solutions to solve it. Depending on what the challenge is, racking, handling equipment, a robot or even an entire building can plug that gap. However, we pride ourselves on delivering smarter solutions — making sure they are fit for purpose but also designed to improve the situation beyond what's in front of the client."
Big Box Group has been providing innovative solutions to a variety of businesses, from SMEs to blue chip companies, since its formation over twenty years ago. Its ability to solve complex issues is driven by an analytical and technological approach that is both proactive and creative.
With a wide range of cutting-edge and high-performing products to hand, Big Box Group can integrate exactly what's needed, allowing any type of business — from manufacturing and warehousing to online fulfilment — maximise their return on investment.
Iain says: "We see the challenge, which we can solve, but we also see the opportunity by looking at the bigger picture. The opportunity to help our clients achieve a better return on investment can often be found in analysing the way they do things, how they use their space and the technology they already have.
"We can deliver market-leading technology. We can give our clients the solution they're looking for. But the real difference is felt in how it's all integrated. We look at the bigger picture, and look deeper at the operation, which means we strip things back and examine the challenge from different angles. That's often when we discover areas where a client can make further gains."
When a client came to Big Box Group requesting more racking, Iain and his team analysed the existing racking within the warehouse and proposed they reconfigure the space by making their aisles narrower to create a more streamlined and efficient operation, which maximised the footprint of the entire building.
"Sometimes, the solution isn't as complex or as expensive as the client believes," says Iain. "It just needs a bit of smart thinking. We'll take the time to listen, to really understand the issue at hand. That's how we can deliver an effective solution while also creating opportunities the client never knew they had."
This approach allows Big Box Group to provide a unique take on a challenging situation. Everything they do is to add value and offer an advantage — all the while making their clients lives easier and simpler.
Iain says: "The tech and the products are one thing, but the creative approach and the integration to know they're exactly what's required is the thing that really drives efficiencies and long-term profit. Ultimately, it's all about getting the right fit and, through our trusted partnerships and innovative approach, we're perfectly placed to create smart and efficient integrated solutions."