Aberle Wins Intralogistics and DC Deal from Component Maker
24th April 2019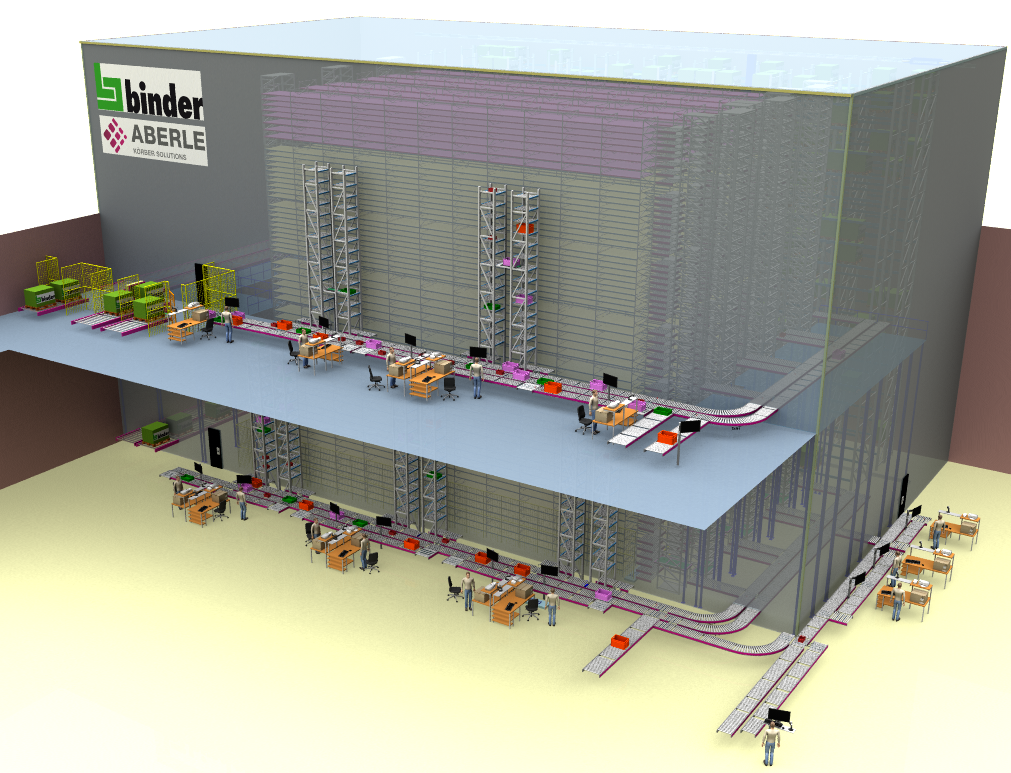 German electrical component manufacturer Franz Binder has named system integrator Aberle as general contractor for the design and equipment of intralogistics at the company HQ's new logistics centre.
"With the new building, we are ensuring that we will continue to meet the demands of our customers and the market in the future," said Markus Binder at the laying of the foundation stone at the end of March 2019.
Founded 59 years ago, the owner-managed family-owned company is today one of the market leaders in the field of industrial connectors. The company continues to grow, including which ten percent for 2018 alone. Against this backdrop, the new construction plans for logistics and production that were initiated in 2011 are currently being implemented. The analyses and planning of the logistics processes were carried out by TKS management consultancy and industrial planning GmbH, Stuttgart. Aberle GmbH, Leingarten, was awarded the contract to create the material flow concept and equip the intralogistics.
In the 26m high building complex, which will feature a spectacular facade design after completion, Aberle will set up a fully automatic pallet warehouse as well as a highly dynamic shuttle warehouse for small parts storage in addition to the continuous pallet and container conveyor technology for efficient intralogistics processes. Both storage systems are implemented as built-in warehouses. The process control and plant visualization will also be handled by customized modules of Aberle's Process Management System (PMS), which will be connected to the SAP/EWM warehouse management system installed by the customer via interfaces.
When the system is completed, which is scheduled for summer 2020, the single-aisle pallet warehouse will provide around 1,500 pallet spaces for double-deep storage. The installed storage and retrieval machine with its load handling device (LAM) provides for approx. 35 pallets of storage and retrieval per hour.
About 30,000 container storage locations in the new 3-aisle automatic small parts warehouse will be served in the first construction stage by a total of 12 shuttles. They offer a total throughput of 450 storage and retrieval operations per hour. Further shuttles can be retrofitted to increase future performance, so that around 1,200 storage and retrieval operations can be achieved in the future. With the implementation of the project, the family business will be equipped for further growth and will position itself as an attractive employer with modern workplaces in the competition for skilled workers.