Aberle Service Wins Logistics Deal with CS Parts
14th May 2019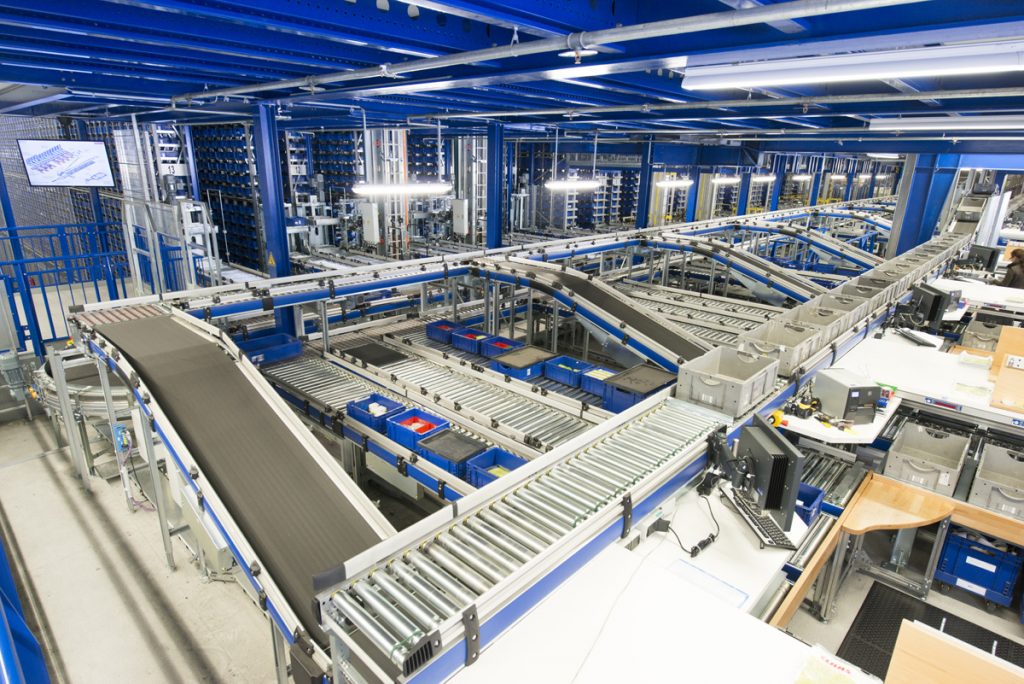 CS Parts Logistics GmbH, a joint venture of CLAAS Service and Parts GmbH with STUTE Logistics GmbH, has signed a long-term service contract with Aberle GmbH, Leingarten, covering extensive services for mechanical and electric facility maintenance as well as a Service-Hotline for the CLAAS Parts Logistics Centre at Hamm-Uentrop.
The Hamm-Uentrop site covers spare parts logistics for CLAAS Group worldwide. The 13-aisle mini-load, supported by Aberle Service, stocks roughly half of the spare parts assortment of CLAAS in approximately 200,000 bin storing positions. Two connected high performance accumulation buffers, commissioners, as well as seven picking stations, supplied via picking loop and complex conveyors, form the core of the system enabling rapid order production in the DC. The mini-load part of the system, alone, generates a daily volume of shipments with approximately 10,000 order positions.
Aberle's S24 Live Cycle Service will look after facility service and support. The contract covers the entire scope of maintenance planning and servicing as well as performing and reporting of all required safety-checks of the conveyor system and facility equipment currently installed for automated storing and order processing. Aberle also provides regular on-site workshops at Hamm-Uentrop on facility and system maintenance topics.