Aberle Implements Sustainable Facility for Building Technology Specialist
9th November 2018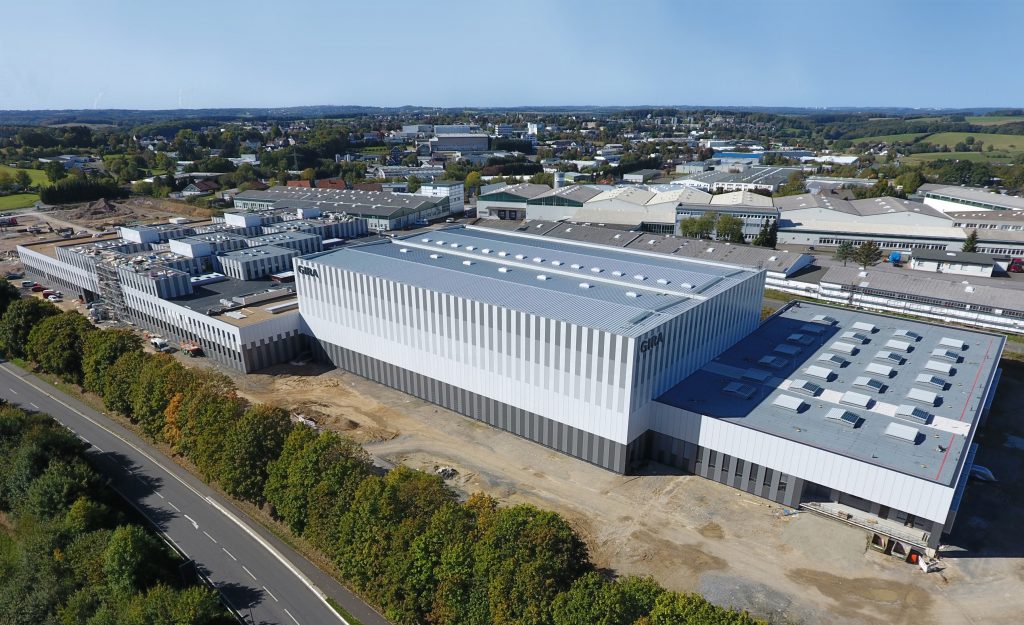 Building technology specialist Gira is moving its operations to a new 30,000 square metre production, logistics and office complex. System integrator Aberle has provided and implemented a future-oriented, sustainable facility concept with high-performance system components, intelligent material flow and a holistic, energy-efficient material flow control.
By moving production and logistics to the new Radevormwald facility, the electronics manufacturer directed their focus on sustainable, further company growth. As system integrator for highly complex automation projects under the roof of Körber Logistics, Aberle established a computer-controlled high-tech logistics system, exactly customized according to the requirements of the mid-size technology company with complex technical building equipment for pro-found process automation.
For the processing of incoming goods, storing, as well as production supply and removal of products Aberle erected, beneath a cantilever rack, a fully automated, 4-aisle pallet high bay warehouse with around 6,000 storing positions and connected picking-workstations. The scope of deliveries and services also included a 5-aisle miniload for mixed 4-fold-deep and double-deep tote handling by 10 stacker cranes: with 2 stacker cranes situated on each rail and conveyor connections on every side. The miniload has a total capacity of more than 300,000 storing positions for small load carriers on the basis of the tote base dimensions 400 x 300 mm. A total of ten integrated Pick-by-Light-guided workstations with rack flow channels are directly served by the miniload-stacker cranes.
Further picking workstations at both fronts of the mini-load, together with the adjacent packing workstations, are also automatically supplied. Internal goods transports and the connection of demand centers between incoming goods and shipping zone are conducted by pallet and tote conveyors. These are customized for fully automatic handling of Euro-pallets as well as for a variety of carton formats mixed with plastic totes of two different sizes.