80-Year Anniversary Celebration for Daifuku
5th December 2017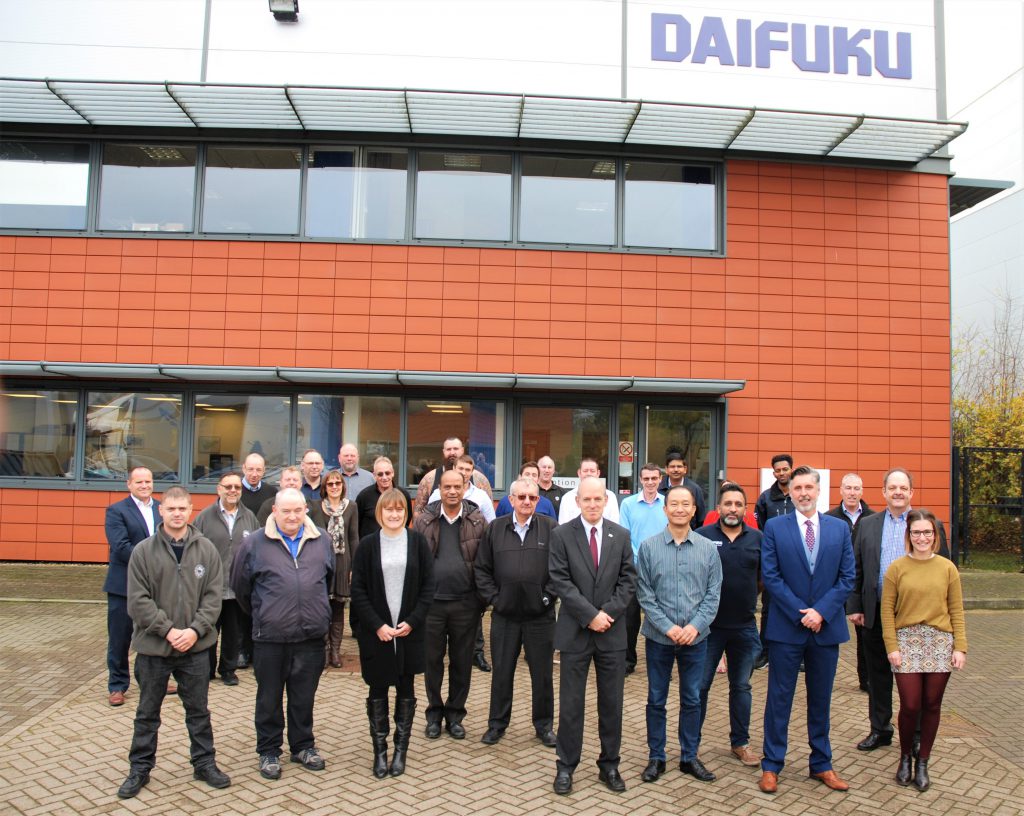 More than 10,000 projects delivered, branches and contract partners in 23 countries and over 8,600 employees – Daifuku is celebrating a major milestone in its history. For the past 80 years, the company has been offering its customers comprehensive intralogistics solutions.
Coinciding with this anniversary, Daifuku launched its medium-term business plan, "Value Innovation 2020": With this initiative, Daifuku aims to be the truly global leader in materials handling, using new technologies and providing new solutions to increase system quality and enhance value for customers.
Founded in 1937, Daifuku has developed into the world's leading material handling supplier of automated systems. Present in Europe since 1989, the company is implementing tailor-made intralogistics solutions for its customers. These include factory automation and distribution automation solutions (FA&DA), baggage handling systems and various solutions for airports (ATec), material flow solutions for cleanrooms (eFA) and systems for production lines in the automotive industry (AFA).
Pictured:: Daifuku's UK team, based in Milton Keynes, celebrate the company's 80-year anniversary.