AR Racking extends manufacturer's warehouse
9th September 2022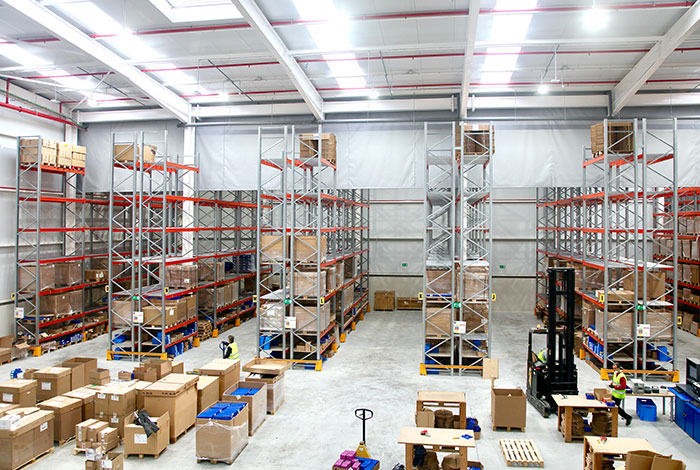 PFERD-Rüggeberg S.A., leading brand in grinding tool solutions for treating surfaces and cutting materials, has extended its logistics warehouse in Júndiz (Álava, Spain) entrusting in the industrial storage specialist AR Racking for the advice, design and installation of the warehouse extension.
PFERD's ongoing commitment to quality and improvement processes have led to the recent extension of one of its eight production centres worldwide. AR Racking has installed an adjustable pallet racking system in the 2,500 sq m Júndiz warehouse. PFERD's priority was that this extension would provide it optimum stock control and agile warehouse operations.
Adjustable pallet racking (or selective racking) is a very versatile system and also allows immediate access to all the unit loads. This installation has provided PFERD with a capacity for almost 3,200 pallets which took AR Racking just two weeks to complete.
According to Juan Zubieta, PFERD's Planning and Purchasing Manager: "AR Racking offered us a solution in line with our needs to continue improving and to be more competitive in an incredibly demanding market, and the truth is that the project was completed in full conformity and with a high-quality service."
AR Racking provides comprehensive industrial storage support, advising on and planning the installations, delivery times, product and installation instructions. Mikel Bilbao, AR Racking Sales Executive commented: "The solution installed will optimise the loading and unloading operations, reducing times, which will allow PFERD to provide a better customer service."
PFERD, a German multinational, is one of the most important manufacturing companies internationally. It currently has more than 2,000 employees worldwide and is present in more than 100 countries.
CLICK HERE to watch the video.