Yale Europe Extends Pedestrian Stacker Series
9th January 2017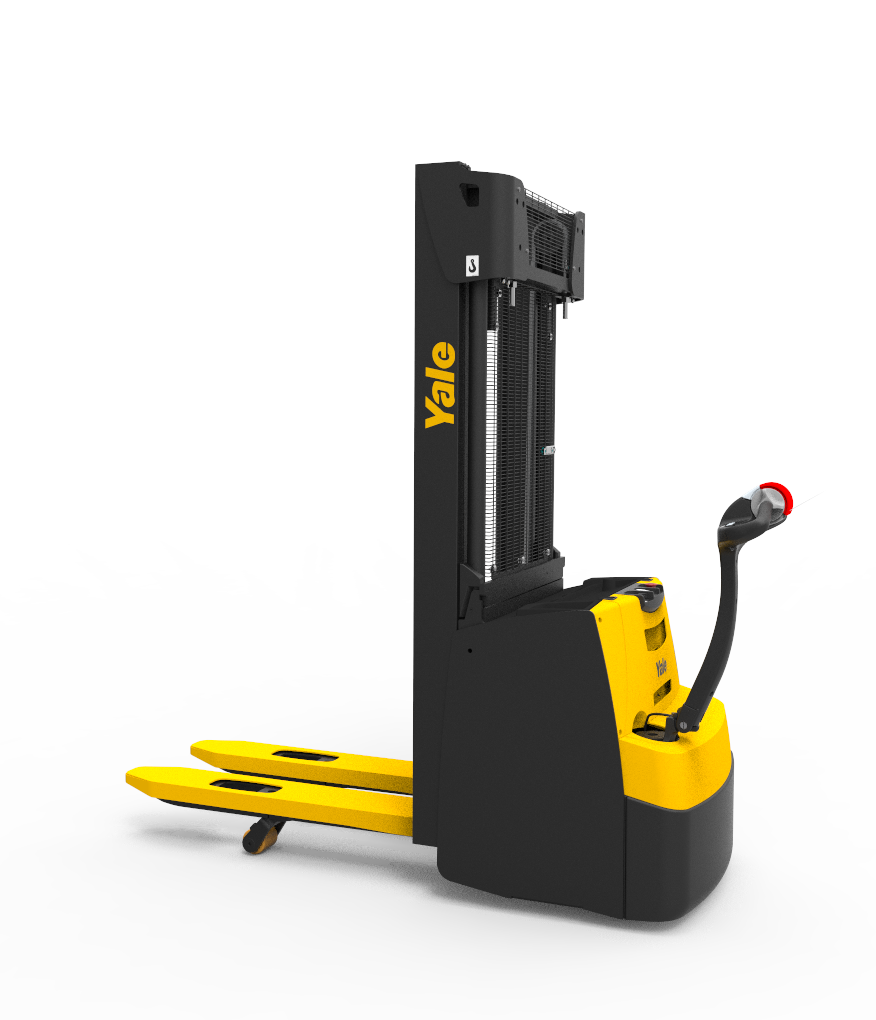 Yale® Europe has extended its MS pedestrian stacker series with the MS12-16IL and MS20, both featuring the improved through-mast visibility and precise handling of the recently introduced MS10-16. The new initial lift models, rated up to 1.6 tonnes, join the range along with the 2 tonne variant of the standard model.
The new Pedestrian Stacker MS12-16IL models offer dual-load capability and extra ground clearance to provide a versatile alternative to the standard MS series. The MS20, for the first time in the Yale line-up, brings a 2 tonne lift capability to the pedestrian stacker.
Designed around the Yale priorities of productivity and operator ergonomics, both models share the key characteristics and features of the new pedestrian stacker range. Improved through-mast visibility allows the operator to see the forks and loads clearly when collecting and depositing loads. This combines with easy moving and positioning of the stacker thanks to the redesigned steering.
The comfortable and easy to use separate controls for proportional or precision lifting allow for precise fork placement and for handling of delicate loads. The easy to reach dash components, mid-mounted tiller arm and natural speed control, with a maximum travel speed of 6km/h, combine with low noise levels of only 67.7 dB(A) to offer comfortable and stress-free operation.
With extended lift capacity of up to 2 tonnes the pedestrian stacker models are ideally suited to a range of applications including storage rooms of supermarkets, small-scale warehouses and cold stores, industrial manufacturing, assembly operations and retail operations such as DIY stores.