Wheel Manufacturer Range Targets Hygiene-Priority Markets
20th November 2017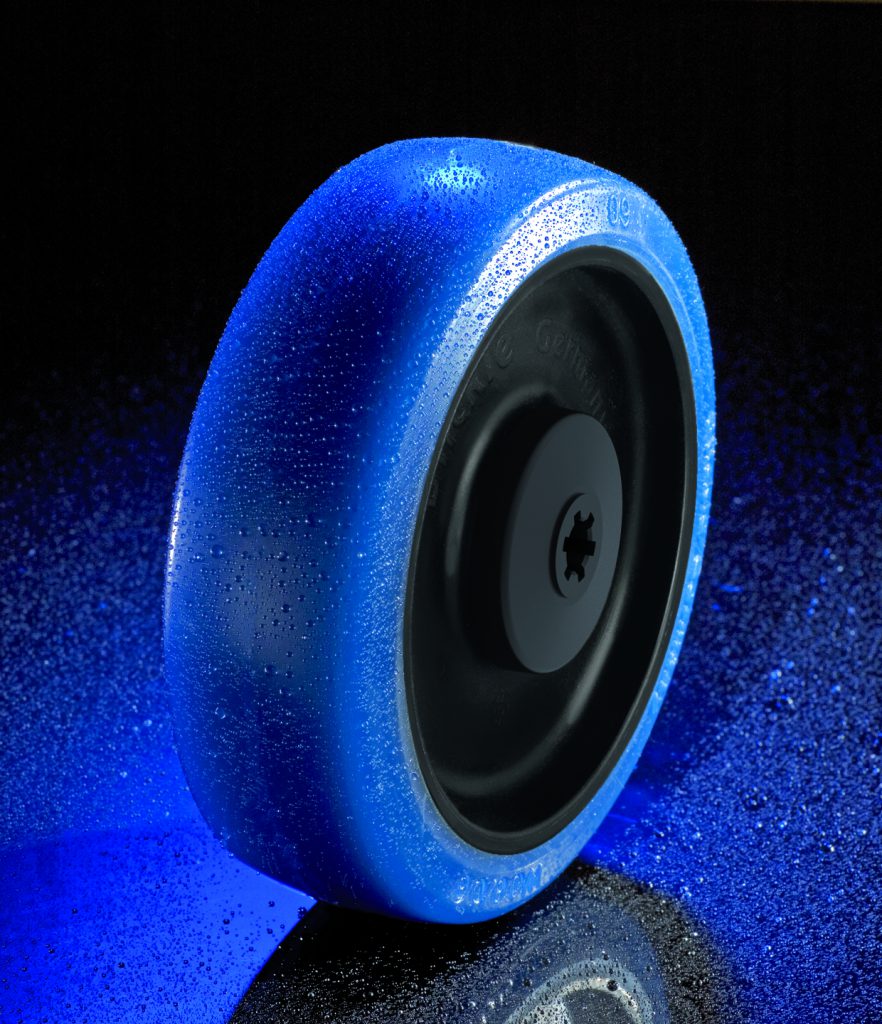 Wheel maker Blickle has launched a series aimed at the hygiene-priority market.
The Blickle POBS wheel series is specially designed for use in food production and other hygienically sensitive areas. It is resistant to water and many chemicals, offers a high load capacity as well as very low rolling resistance and does not mark the floor. Blickle claims it is therefore a clean solution, even in wet environments.
Hard plastic wheels are usually used for the transportation of materials in the food industry and other sectors where hygiene is a priority. Wheels with standard polyurethane treads are normally not suitable for wet environments, as due to hydrolysis, the wheels can be damaged by water and also wear more quickly. With the Blickle POBS series wheels however, this problem is a thing of the past: Their reaction-injected Blickle Besthane Soft premium polyurethane tread offers high hydrolysis resistance. The material is also extremely resistant to many aggressive chemicals.
Therefore users can utilise the advantages of high-quality polyurethane treads even in wet environments: Blickle says its wheels are impressive with their very low rolling resistance, and high dynamic load capacity of up to 500 kilogrammes. The wheel centre consists of impact-resistant nylon. The thick and soft cast tread ensures comfortable and low-noise operation. It also does not leave any marks or discolouration on the ground, which is especially important in hygienically sensitive areas. The wheels can be used at temperatures of between -25 and +70 degrees Celsius and thanks to the long-life lubrication of their sealed ball bearings are maintenance-free under normal conditions.
The new POBS series is also available as swivel and fixed castors with top plate fittings or bolt holes. The bracket consists of high-quality corrosion resistant chrome-nickel steel. For especially demanding requirements Blickle also offers a heavy duty design with a strong central kingpin. In addition, Blickle supplies the swivel castors with various brake systems for secure standing. This innovation from Blickle has already proven itself in many customers' projects. Because of this, the wheel and castor specialist has now decided to include the series in its standard range.