Varta Li-ion Battery Tailored for Robots Under Live Current
14th March 2019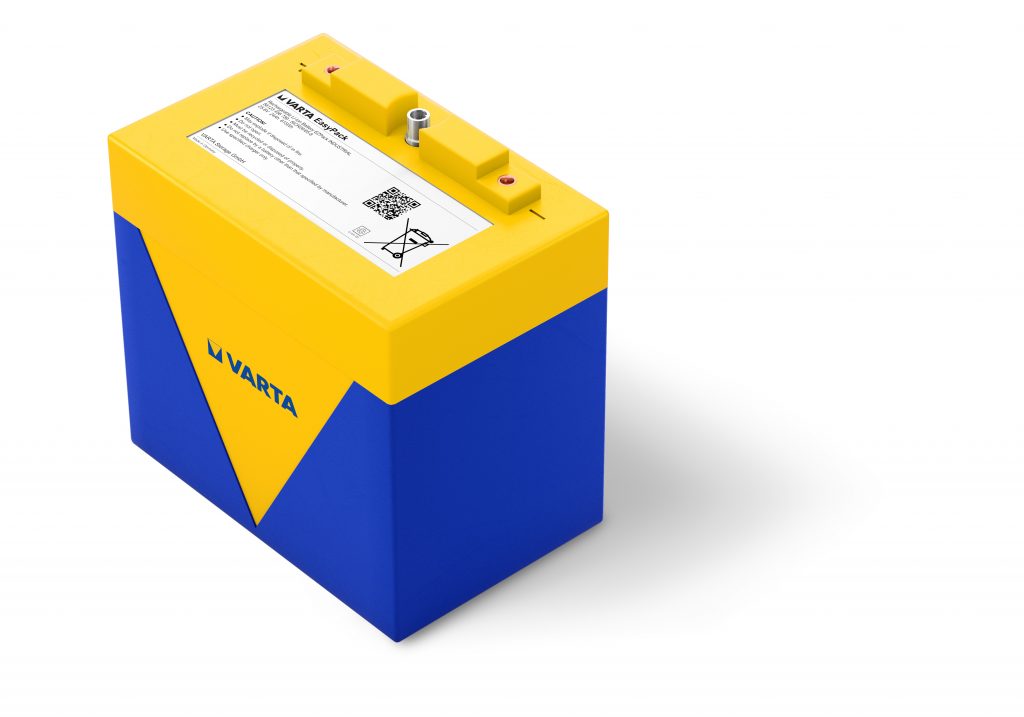 From electrically driven forklift trucks, sweeper machines or humanoid robots, in industrial production halls, it is extremely important to have the right power supply. The energy provided must be high-power and reliable. Lithium-ion batteries are considerably more efficient and powerful than the lead acid batteries that are still widely used today. For example, with 100 watt hours per kilogramme, they have three times the energy density of a lead battery.
As well as tailor-made battery solutions, the Power division at VARTA Storage now also offers the EasyPack Industrial: standardised ready-to-use lithium-ion battery packs designed for use in the "industrial/robotics" area.
EasyPack Industrial is a high-capacity, rechargeable lithium-ion battery that is precisely tailored to use in robot devices. Customers receive a battery solution that can be used immediately. No external battery management system is needed. The battery is available with a 24-volt voltage. Two further sizes are being planned, with the result that all industrial applications can be covered – from forklift trucks to logistics robots to pallet trucks in the warehouse. Additionally, several units can be connected in parallel, which further increases capacity.
The advantages are clear: "Developing a separate, individual battery solution involves an expensive and lengthy process. It can easily take a year, and costs add up to six-figure sums" says Gordon Clements, General Manager from VARTA Storage. Such a procedure is not needed for every application. With the standardised EasyPack Industrial battery solution, VARTA is also offering start-ups and small companies the option of using the tried and tested VARTA battery quality. For 130 years, the VARTA brand has stood for experience in battery development and the highest safety and quality standards.
As well as the EasyPack Industrial series, VARTA also offers the standardised EasyPack S to XL and PLUS series for smaller applications such as medical appliances or mobile payment terminals. Last year, the VARTA EasyPack XL flew to the ISS, where it measured the muscle tension of the astronauts in a medical appliance.
VARTA Storage is an affiliate of VARTA AG and develops and produces lithium-ion battery packs for various applications, as well as stationary energy storage systems for households and commercial applications.