Vanderlande enhances Swiss Post's performance
18th December 2015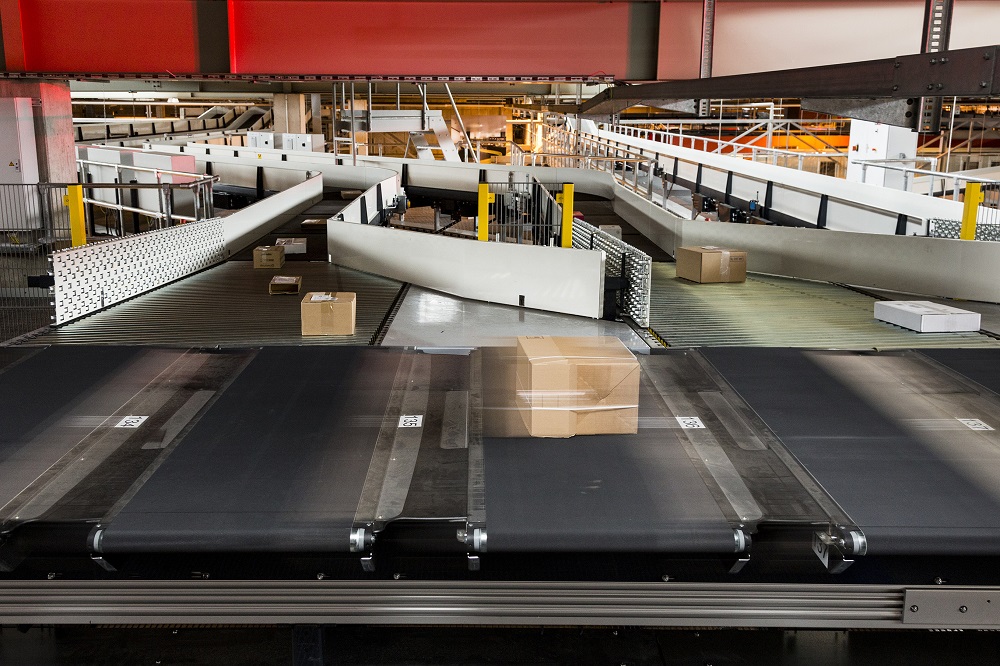 The Swiss postal service has commissioned Vanderlande to upgrade two sorting systems at its parcel distribution centres in Harkingen and Frauenfeld. In advance of the order, Swiss Post invited all reputable suppliers in the parcel sorting market to submit suitable concepts, from which Vanderlande emerged as the final winner.
In December 2012, Vanderlande received the first order to upgrade the performance capability of the parcel sorting system in Harkingen (operational from July 2014). The order for the system in Frauenfeld followed in January 2014 (operational from October 2015). The main challenge for both projects was to increase system capacity from 20,000 to more than 25,000 parcels an hour. This had to be achieved within the existing space of both buildings, without adding any extra loading or unloading stations, and without interrupting normal operations.

Increased capacity and performance

The key element in both systems is a central cross-belt sorter – the CROSSORTER 1500 – with a nominal capacity of 11,250 parcels per hour. This is installed at a height of six metres above the three existing tilt-tray sorters and connected by belt conveyors. Parcels are removed from the existing systems at critical positions, transported on belt conveyors to the new cross-belt sorter and then fed back into the existing system at various points.
The sorting and transport capacity of Vanderlande's CROSSORTER 1500 unit, along with numerous entry and exit points, creates a large number of accumulation and transportation areas to reduce bottlenecks and increase performance. Direct acceptance of all shipments from manual coding, removal of incorrectly sorted parcels and parcel circulation arrangements also reduce the bottlenecks inherent in the old system's design. Another benefit of the CROSSORTER 1500 is the extremely low energy consumption – up to 80% less than conventional sorters.


Meeting e-commerce demands

The successful system extension projects at both distribution centres have increased capacity by 25% in each case. These upgrades are part of Swiss Post's e-commerce strategy and will support the postal service in continuing to process parcels to a high standard, despite growing volumes and shorter delivery times. Further elements of the company's strategy include new services, which will provide its customers with even greater flexibility for sending and receiving parcels.
Stefan Luginbuhl, Manager National/International Parcel at Swiss Post, said: "Thanks to the excellent collaboration with Vanderlande during the extension projects for both parcel distribution centres, we can be extremely proud of the final result."